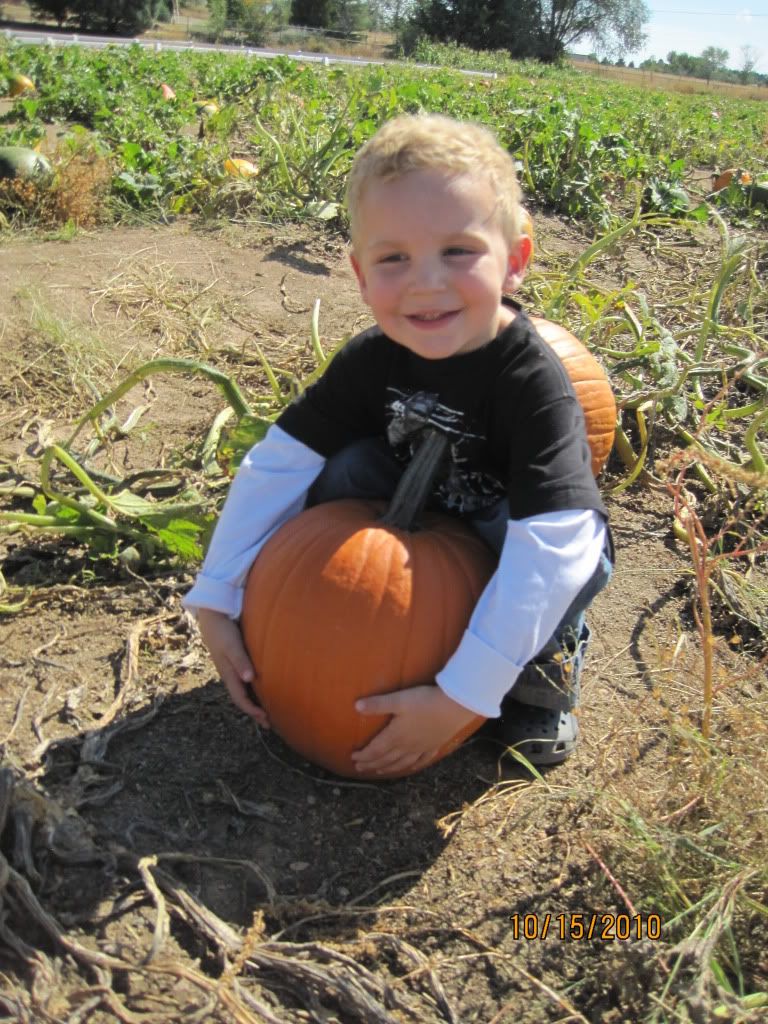 Boy, was this photo a struggle to get! Our annual trip to the Pumpkin Patch wasn't the greatest experience. Not to mention that it was without Lisa (who he is STILL asking when she is coming back!). We went to Freeman Farms in Chino Valley this year and it was kind of a rip off. I should have just walked over to the pumpkin patch right away like Rowdy wanted and got the pictures. Instead I paid an overpriced ticket for silly stuff that Rowdy didn't really want to do.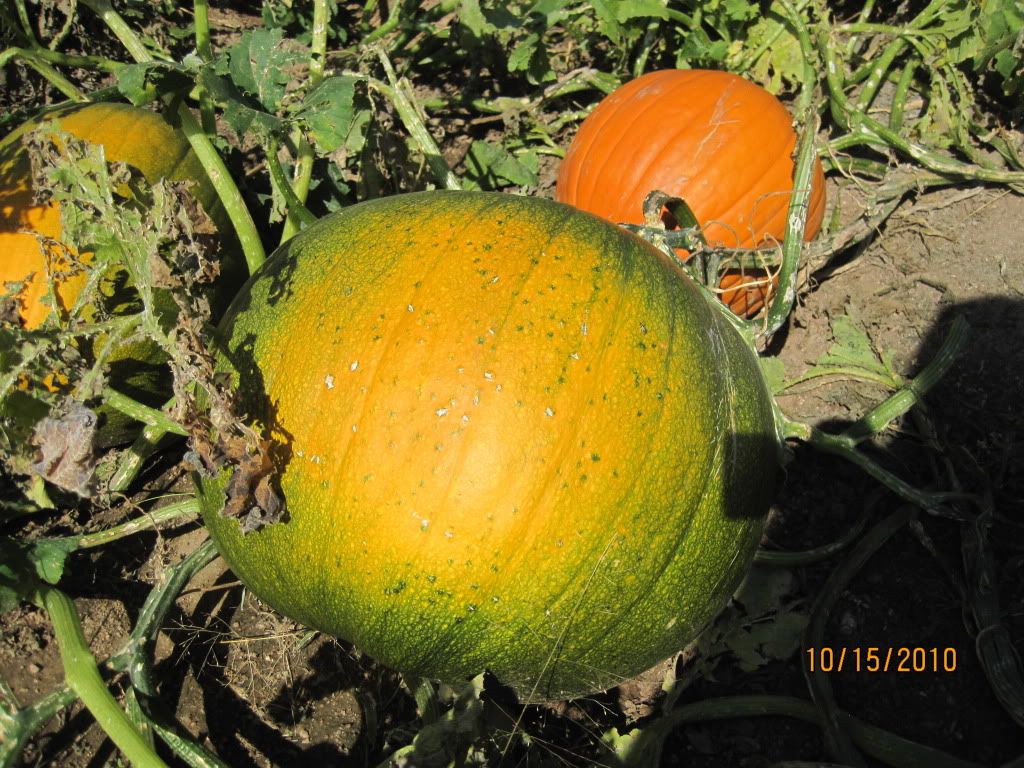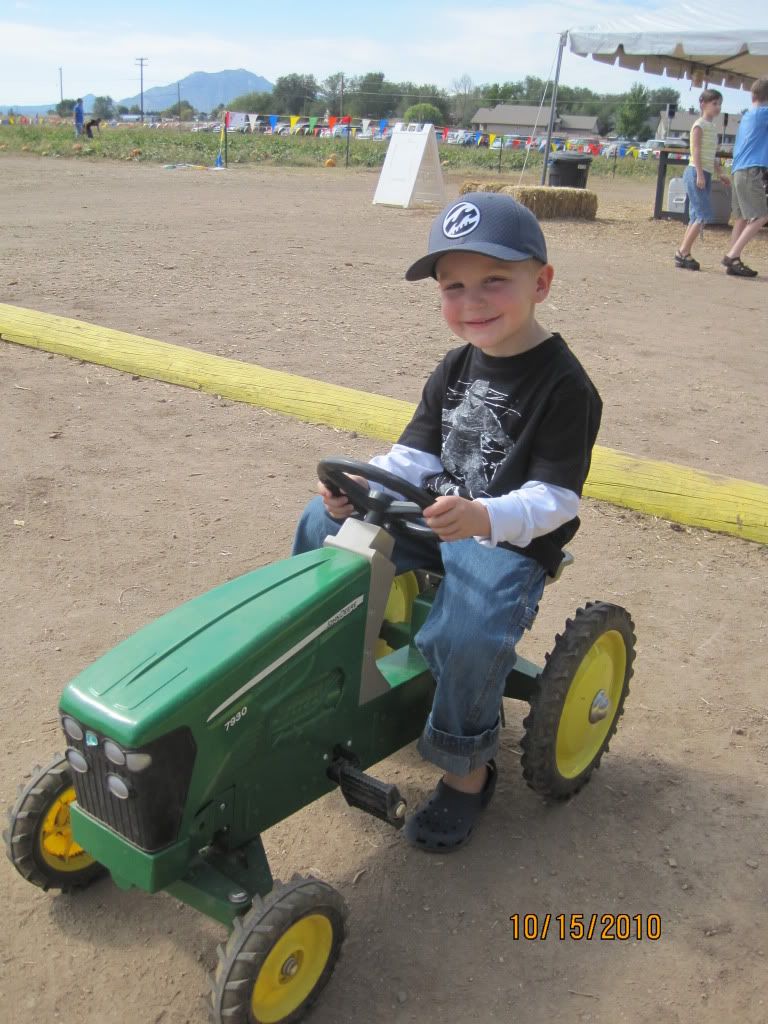 I was able to get some cute pics but not as many as I would have liked. I tried to get a cute one of the two of us but it wasn't to be.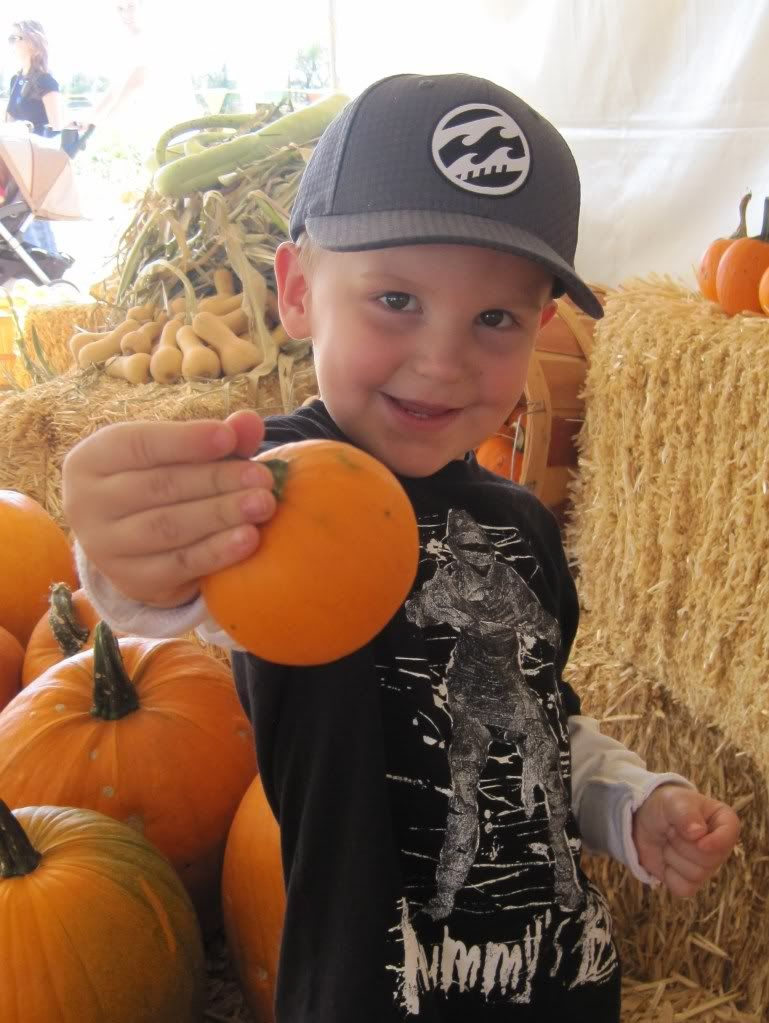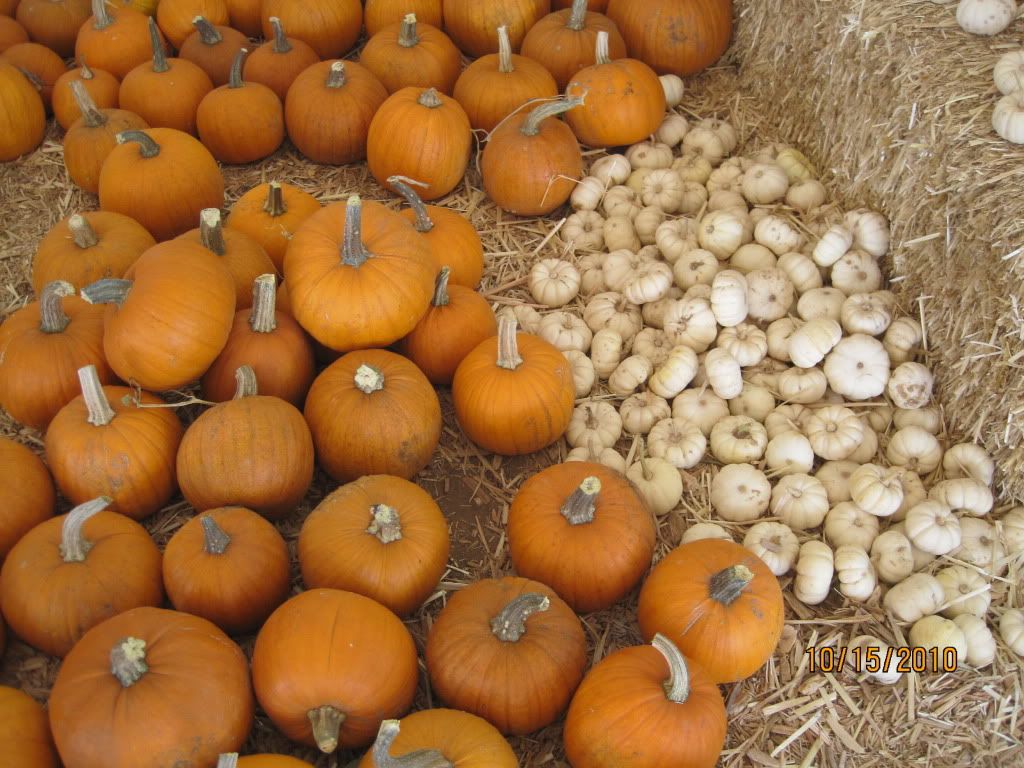 Now, this he loved! Picking out little pumpkins! He thought these were the coolest and picked out an orange one, a white one, and a yellow one. These came home and got colored by my little Picasso!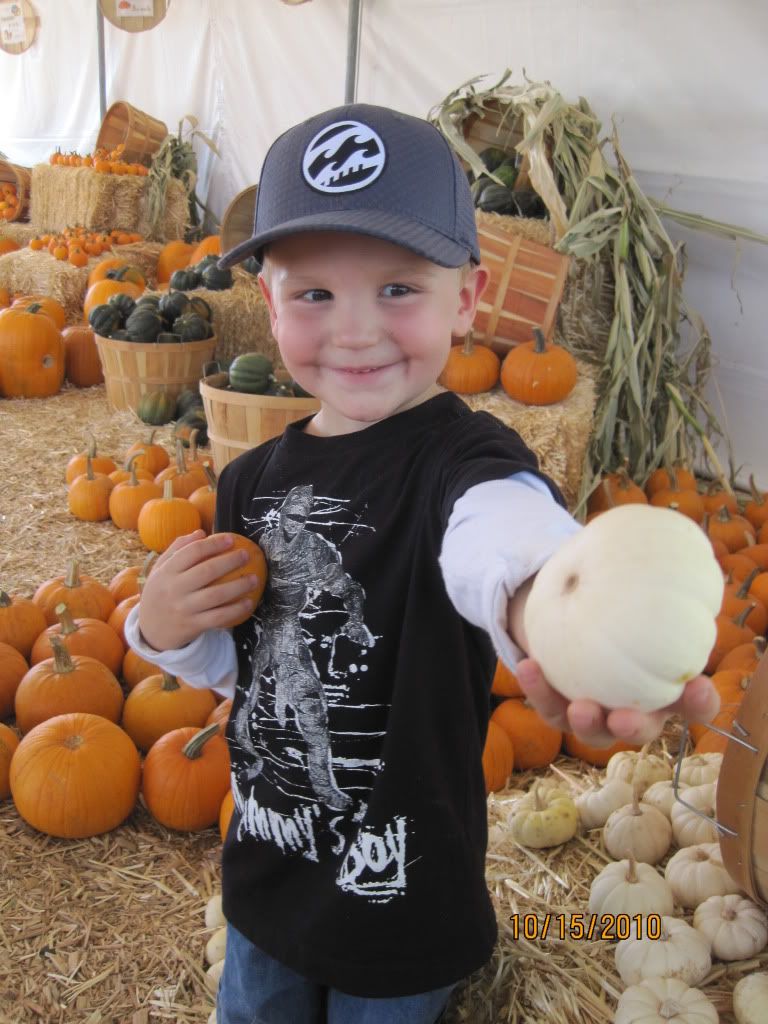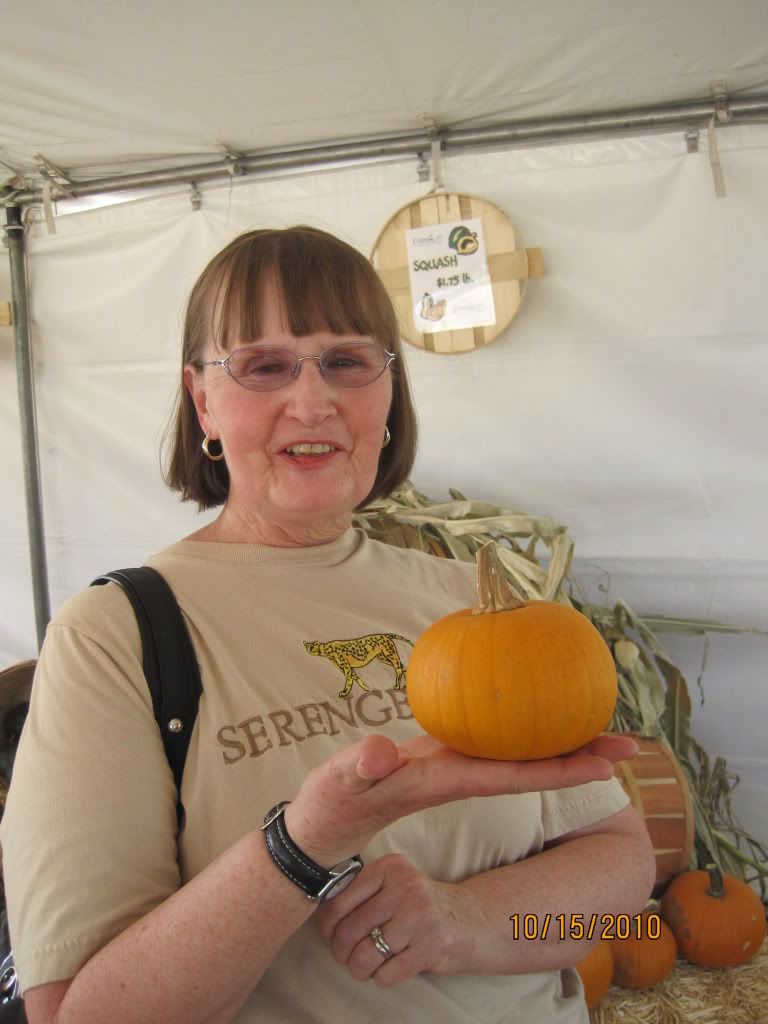 Grandma thought they were pretty cute too!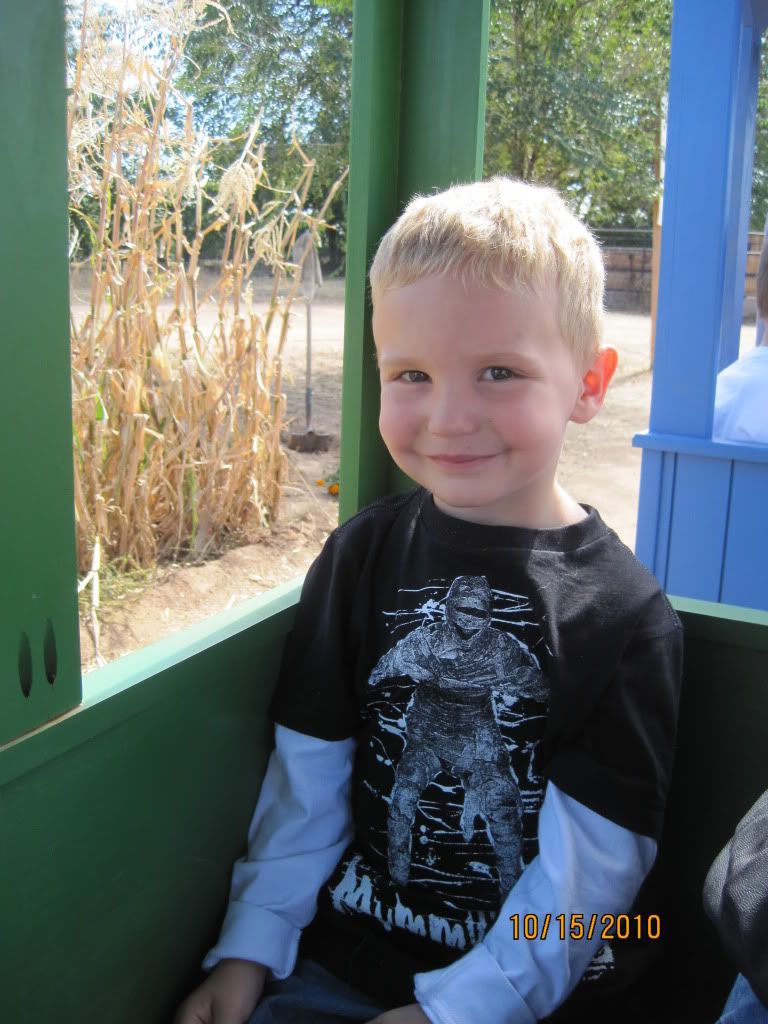 Even though it wasn't the best trip to the patch this year, Rowdy was pretty excited to pick out his pumpkin! So just remember, skip all the stupid crap that cost a lot of money and go right to the patch. You will save yourself a few meltdowns from a 3 year old!