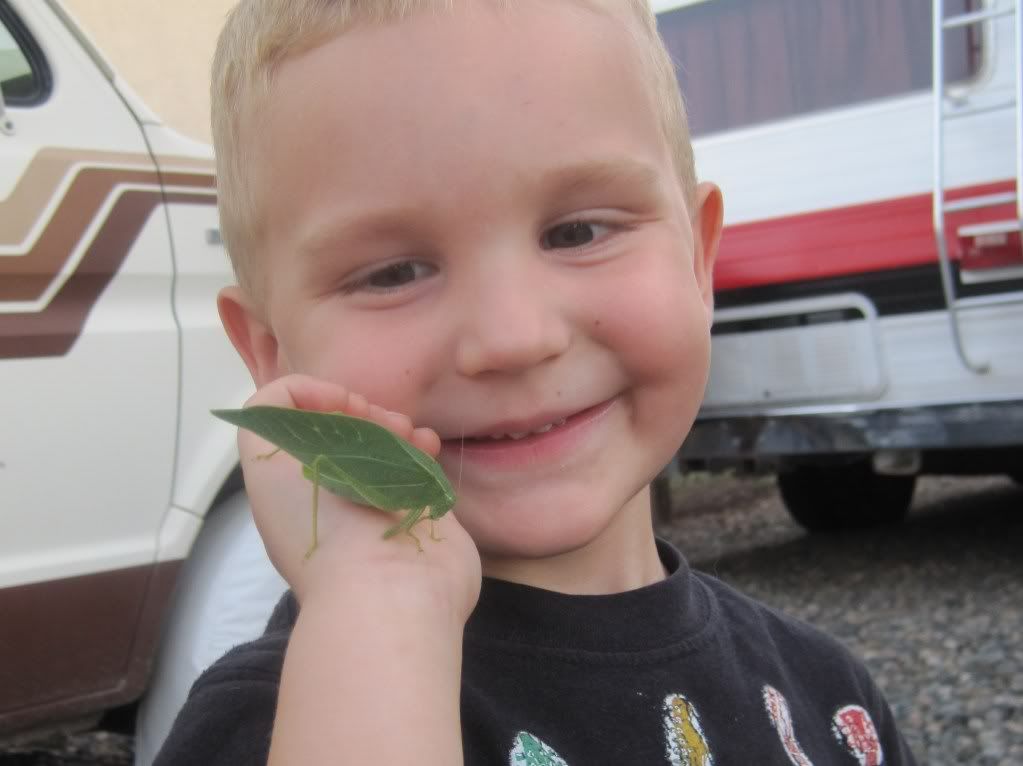 That's my little "Bug Tamer"! Rowdy loves bugs and has no problems just picking them up whenever he sees one. This cool bug was found enjoying life in my Basil plant (and probably chomping the heck out of it too!). It was climbing up Rowdy's chest and neck and Rowdy was just laughing away. He also thought it was funny to put it on Koby and watch Koby freak out about it!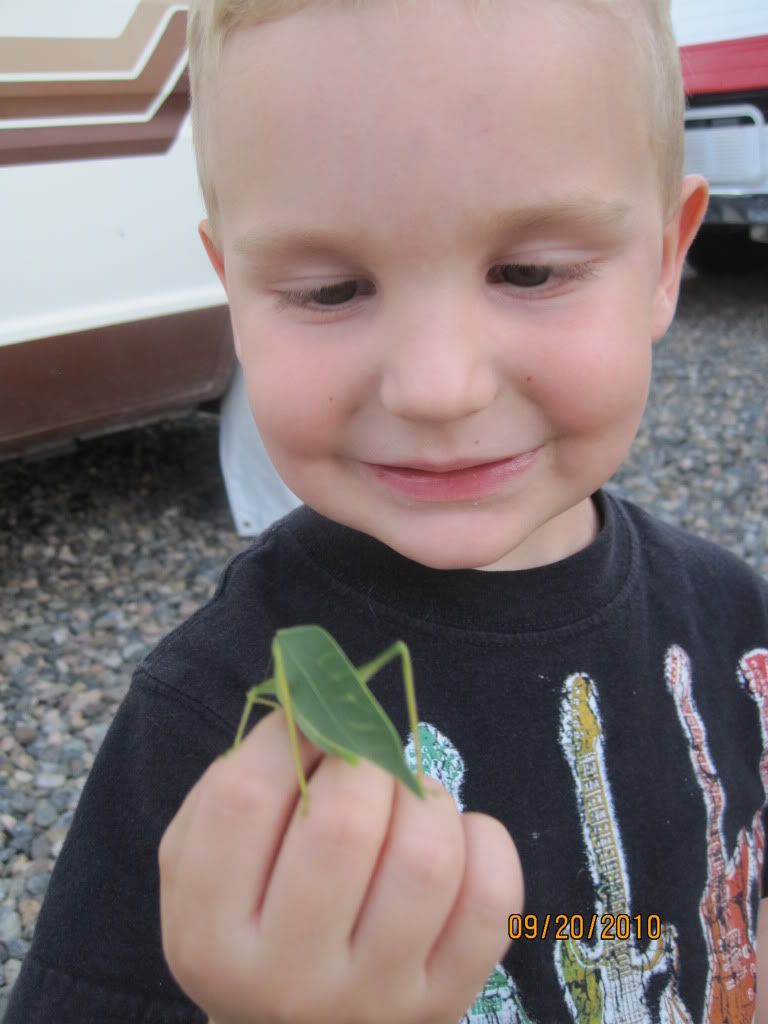 And it doesn't stop at just bugs. He has picked up and even kissed a snake once! That freaked Daddy out a little bit!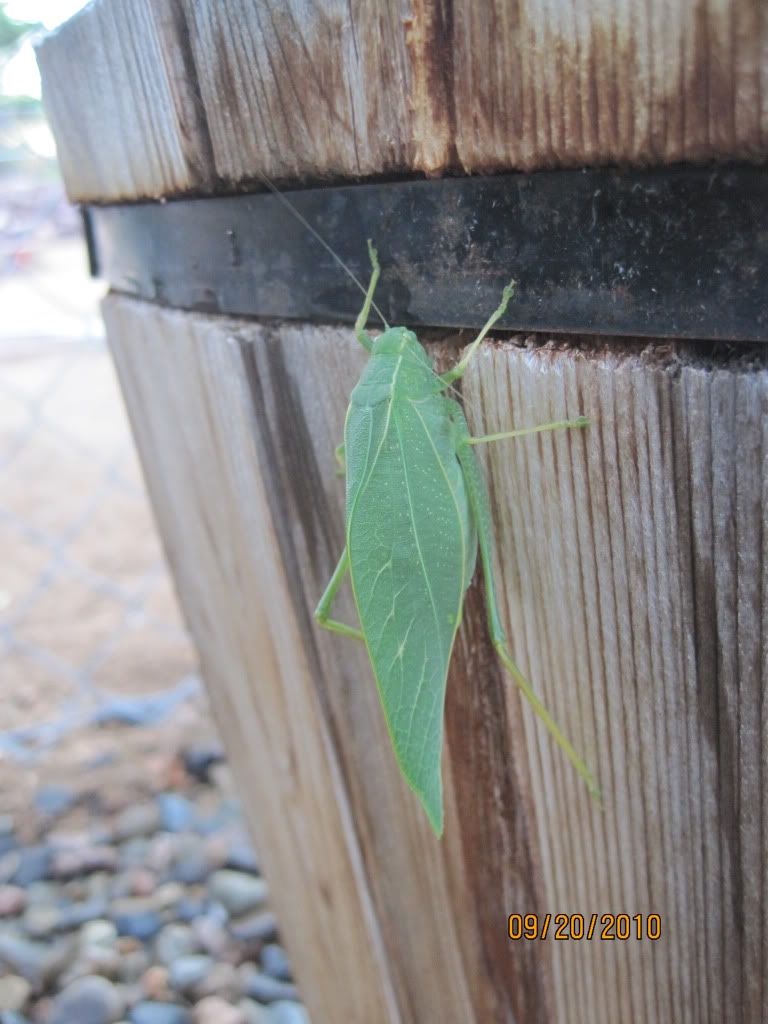 Rowdy is so brave and I love to watch him when he finds something new. He is so full of wonder and curiosity! I hope he never loses that in life!