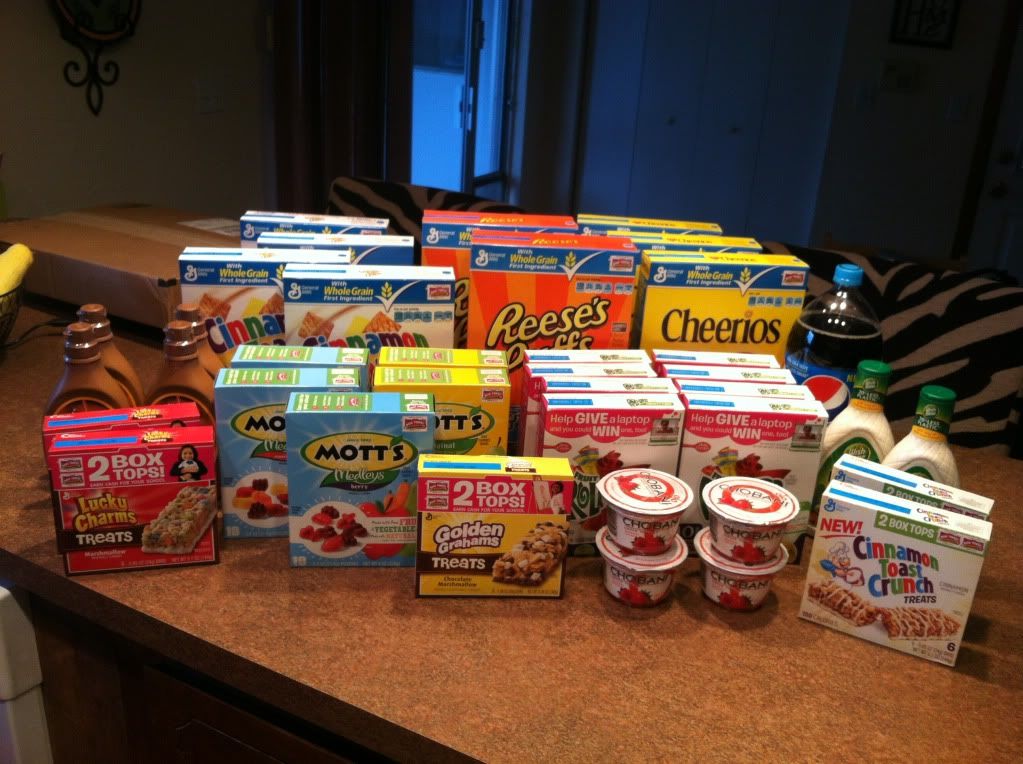 A lot of my friends (or people standing in line with me) ask me why I spend the time to coupon - "Why do you waste all that time?!". So I had to share this great shopping trip I did this month. I purchased all of this at Safeway in one shopping trip.
Before coupons - $121.99
After card/coupons - $10.31 <--------- WOW!!
Savings of 92%!!!!!!
So, I think it's safe to say it PAYS to coupon! This is enough bars, fruit snacks, and rollups for Rowdy's whole Kindergarten year! The plain cheerios are going to his school for snacktime for the kids.
So that's why I coupon. Any questions? LOL.