So, I love Bento style lunches and have been building a great Bento supply stash the past few years. So when Rowdy was ready to start Kindergarten I was just as excited because I could make his lunch - Bento style! So here are some of his lunches he has taken since he started school.
First was turkey sammies using the Williams Sonoma Star Wars cookie cutters. It's Boba Fett and a Stormtrooper. Pretty darn cool I must say. Babybel written on with a food marker, hard boiled egg "fish"
with the yolk taken out (Rowdy hates yolk), strawberry, grapes, carrots and ranch in the elephant. And Angry Bird Cheez nips under the elephant. Oh, and a reese cup for dessert.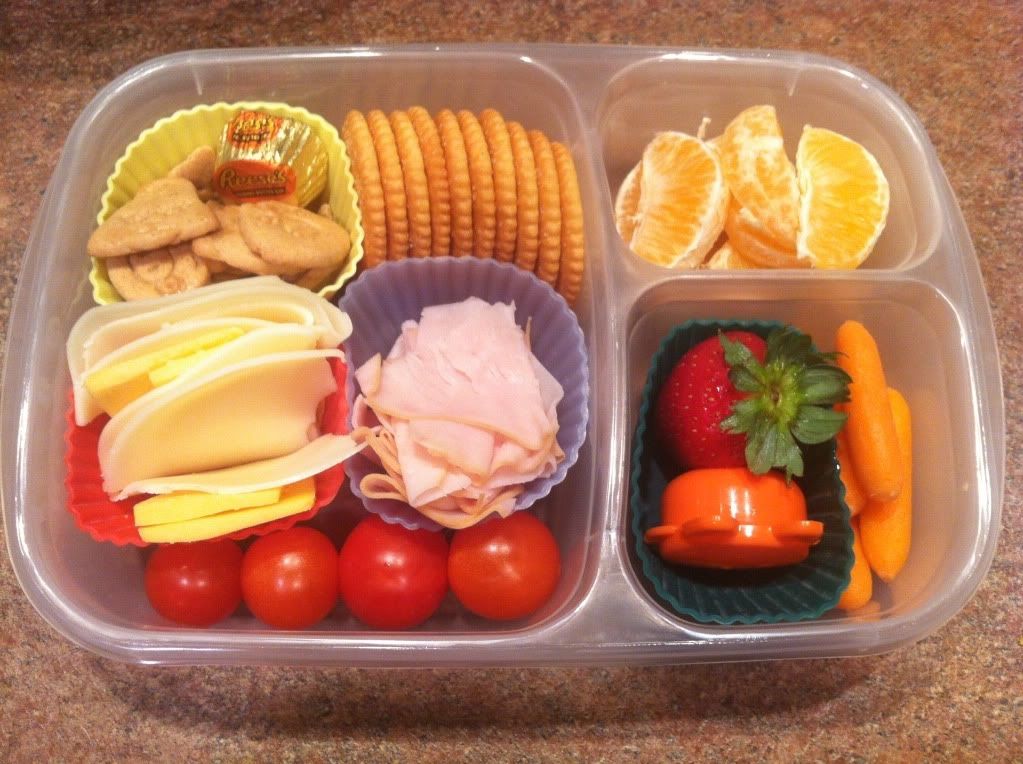 This was my version of a lunchable - those over priced things in the meat department that contain crackers, fake cheese and whatnot. Rowdy wanted cheese and crackers instead of a sammie so this is what he got. Ritz Crackers, cheddar/provolone cheese, turkey, cherry toms from Grandma's Garden, graham cracker Angry Birds, clememtine wedges, strawberry, carrots and ranch, and a reese's for dessert.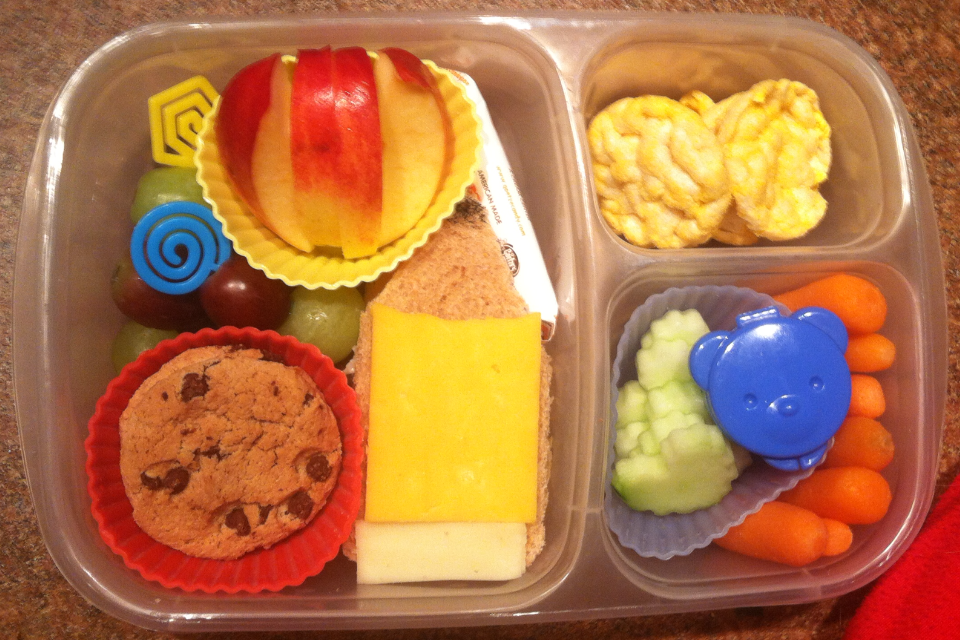 I started to get creative and steal ideas off of pinterest. Here we have a turkey sammie in the shape of a pencil - Cheddar cheese for the "body" and provolone for the eraser and I used a food marker for the "lead". Apples, a cookie, grapes, quakes, cukes, and carrots with ranch. Oh and a cow's tale for dessert.
Lego!! This turned out so cute and it was so easy to make. It's a pb & J cut into a rectangle. I then hand cut out circles from the bread and adhered with pb! He loved this! He also got grapes, butterfly cukes, babybel with a heart cut out, Angry Birds grahams, and watermelon. He ate almost all of this lunch at lunchtime. I think only some grahams made their way home. Success!!
All of these lunches were made in the Easy Lunchbox. I bought them on Amazon for $13.95 for 4 containers. They are BPA free and dishwasher safe. This is a plus for me as my goal is to use the least amount of waste in Rowdy's lunches.