I hope everyone had a blessed Christmas! Rowdy and I had a nice time with Uncle Mike and my parents.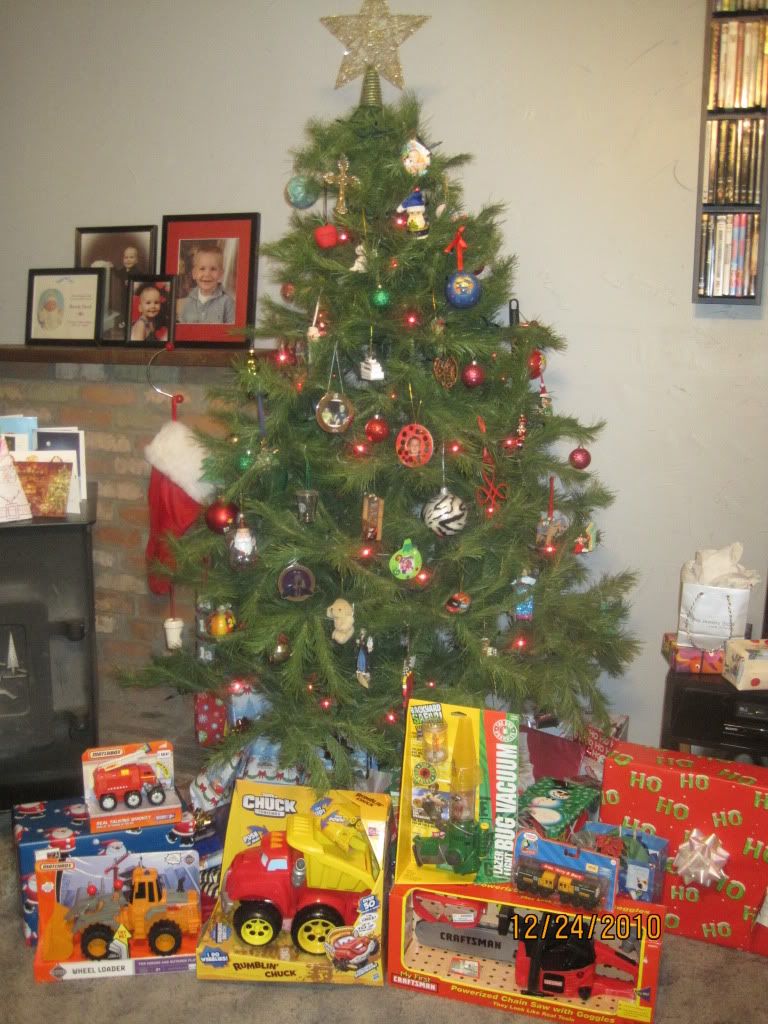 Santa brought Rowdy the chainsaw he wanted. He started to cut down the tree with it!
He got some nice presents from Mommy and the family.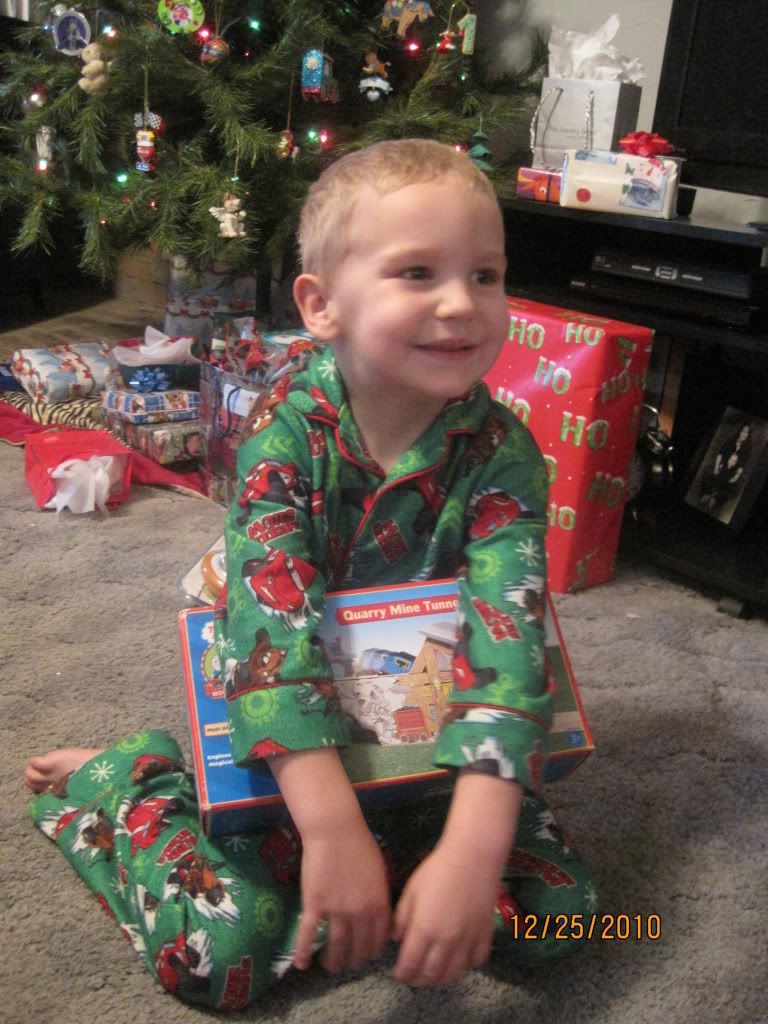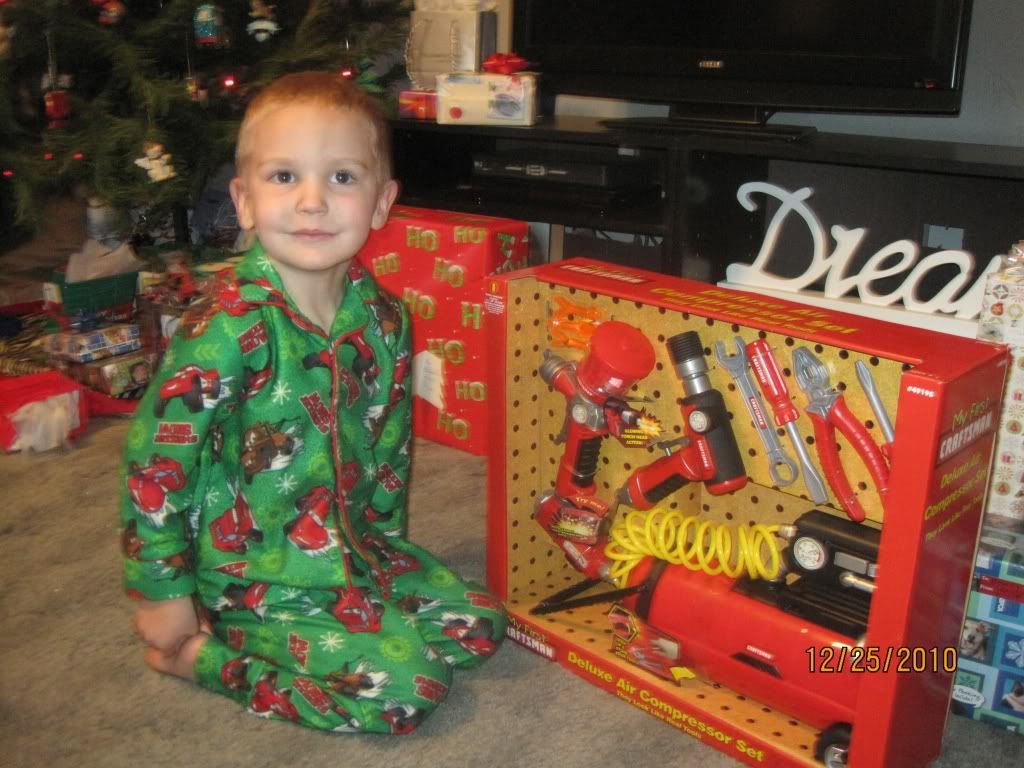 Rowdy made sure there wasn't any stragglers left under the tree!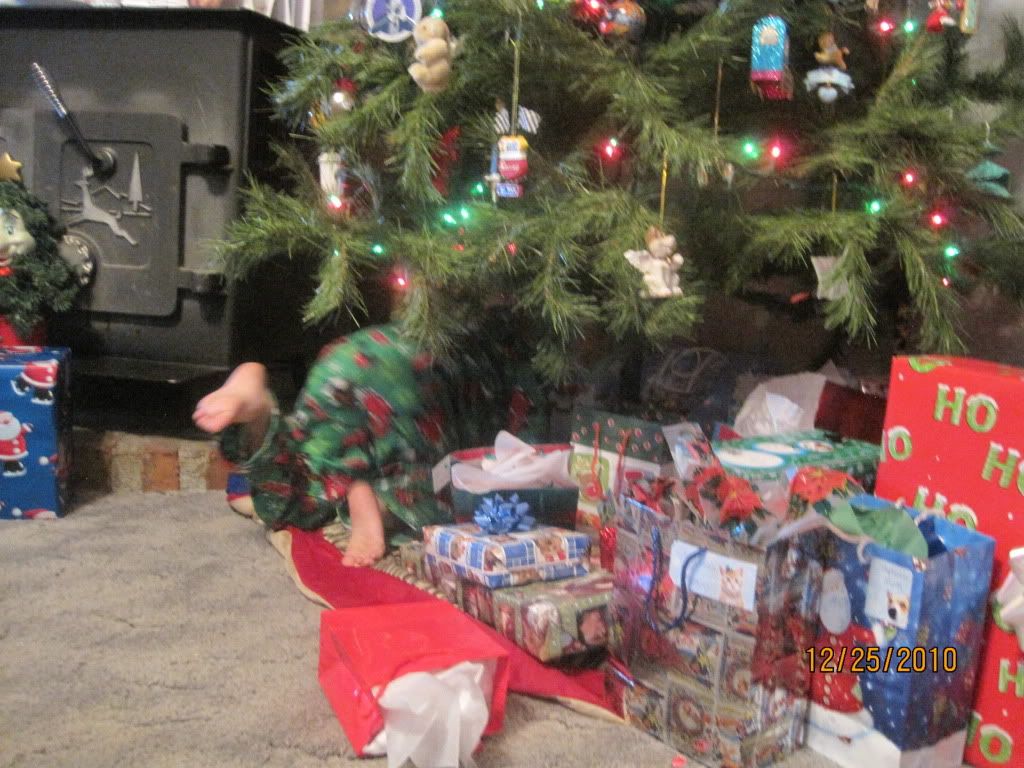 HAPPY NEW YEAR!