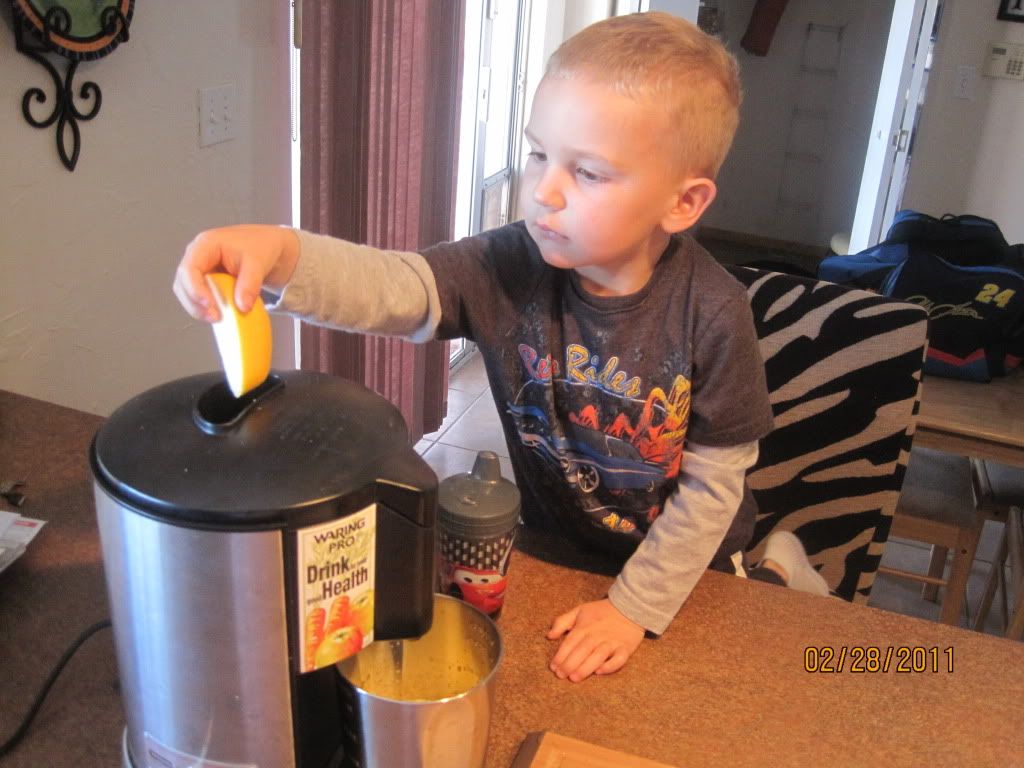 Rowdy and I decided to break out the juicer this morning because I had two apples that were looking a little like two old men! But still great for a healthy juice. I don't like apple very much in my morning smoothie so juice was the best idea to use them up. And Rowdy loves to use the juicer!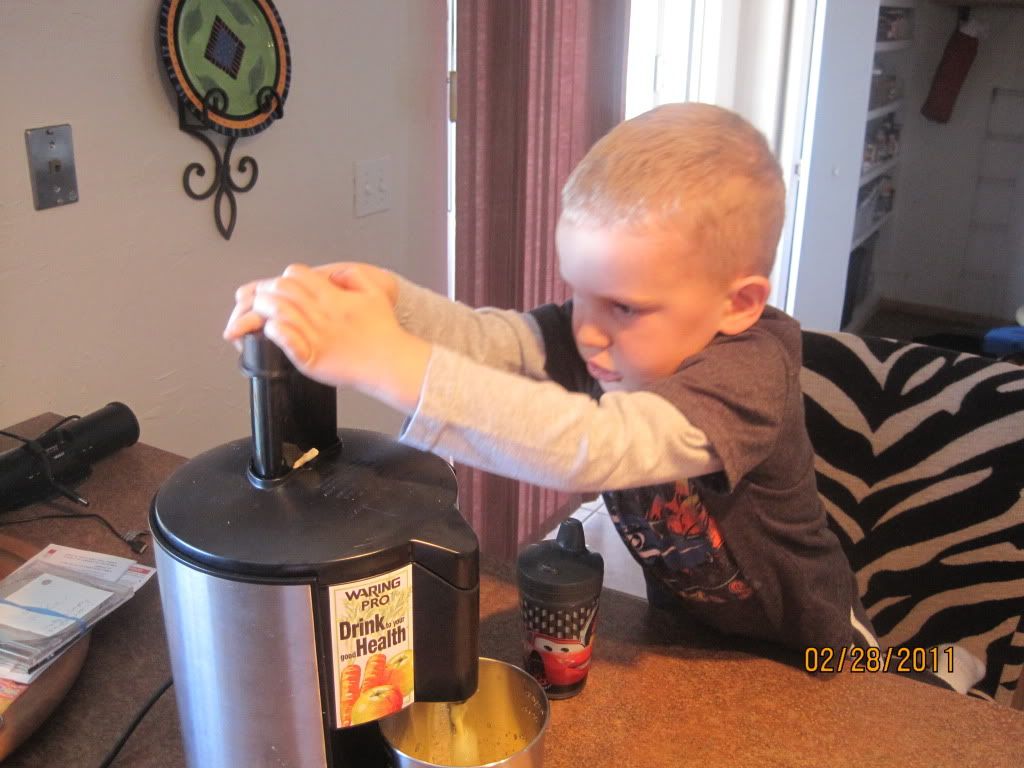 Rowdy added the cut up apple to the top and pushed down the plunger to extract that lovely apple juice. But, of course, Mommy had to add some veggies to the juice so in went about 4 carrots. Carrots mix so well with fruits, especially oranges!
We also added one orange for a little more sweetner. YUM was it delish! And what a beautiful orange color!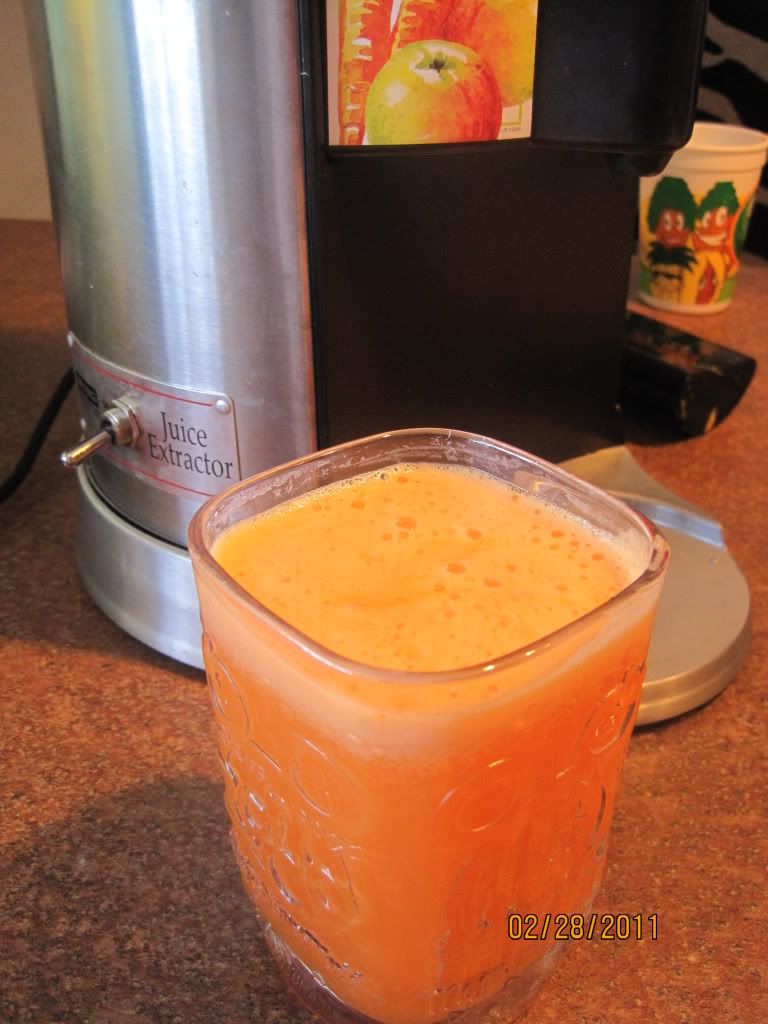 "This is yummy, Mommy!". It was quite a fantastic sip if I do say so myself! And thank you to my friend, Hope, for giving me her juicer for free! Yes, I am using it, Hope!
Rowdy's Juice
2 large Opal Apples, cut up
4 big carrots (do no cut up or peel)
1 large orange, skin removed and cut into quarters
Juice and enjoy!