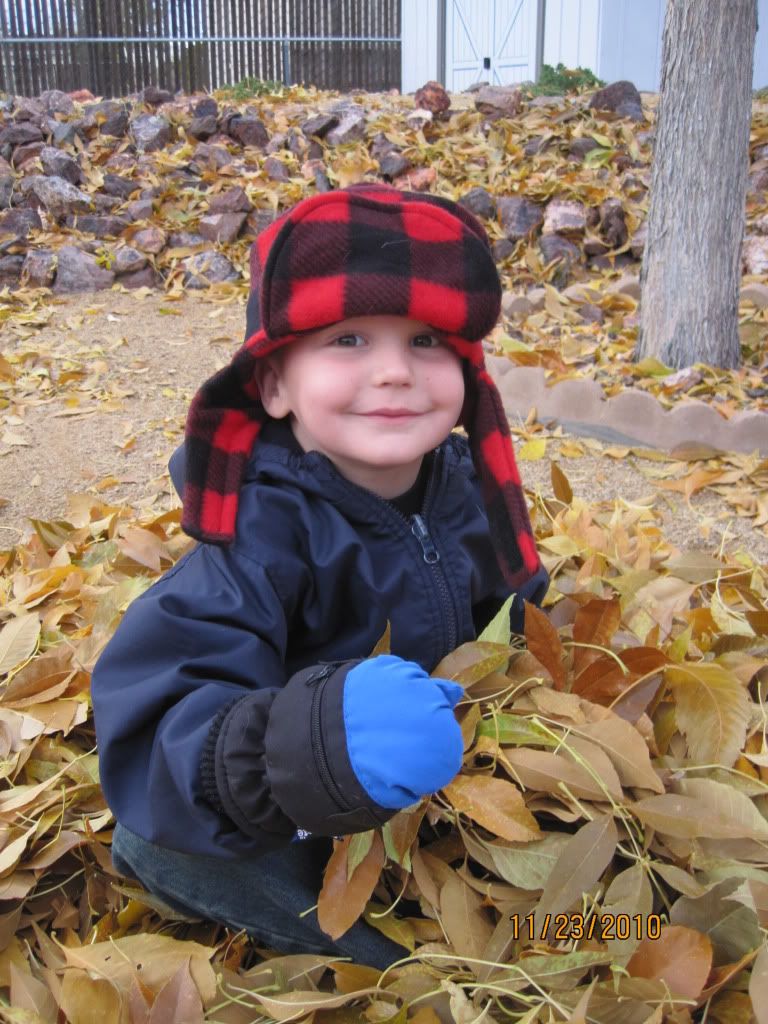 The leaves have fallen in the backyard here at the Rowdy and Mommy homestead. As soon as Rowdy saw them out the backdoor this morning he immediately wanted me to rake them up so he could jump in them!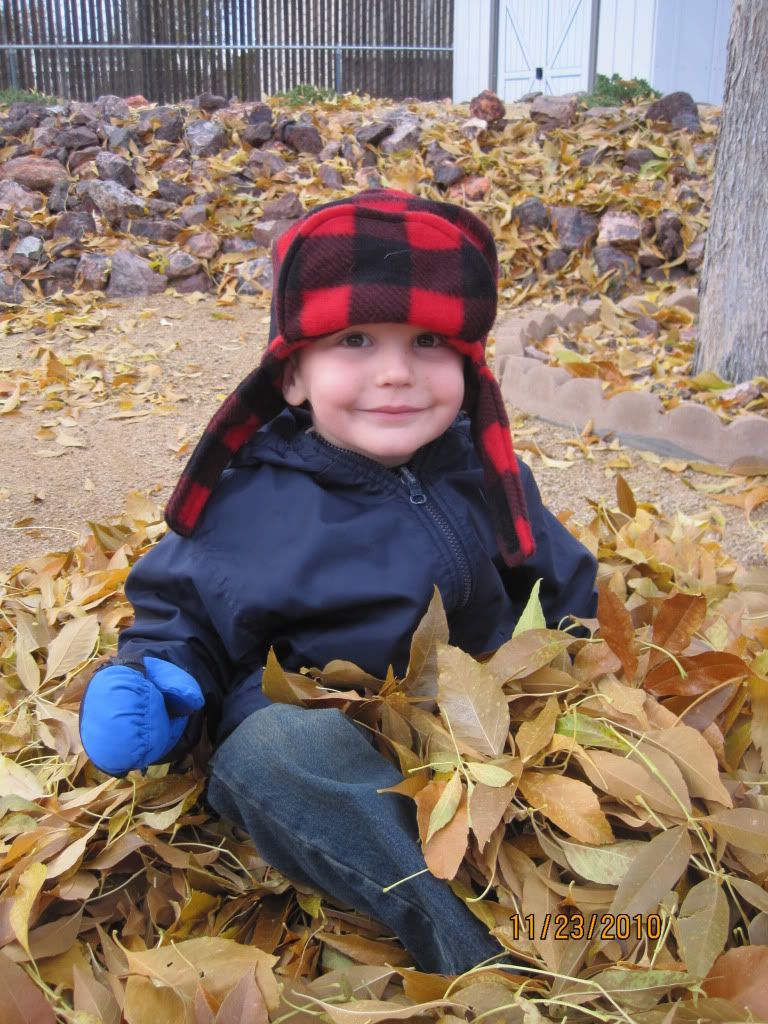 Now I don't get much leaves since I only have one little tree in the backyard but it was just enough to satisfy the boy for a good hour.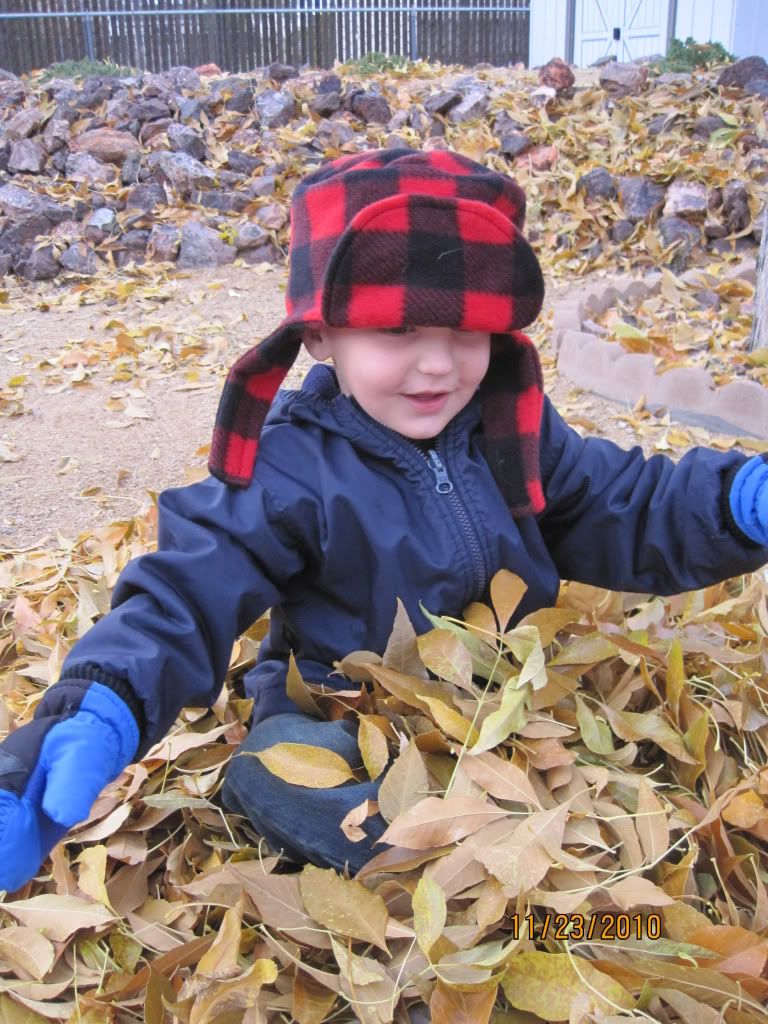 He looked so cute in the hat that I got him in Alaska. It was quite chilly today and it kept his ears nice and toasty! But Brrrrr.....Mommy didn't last very long outside.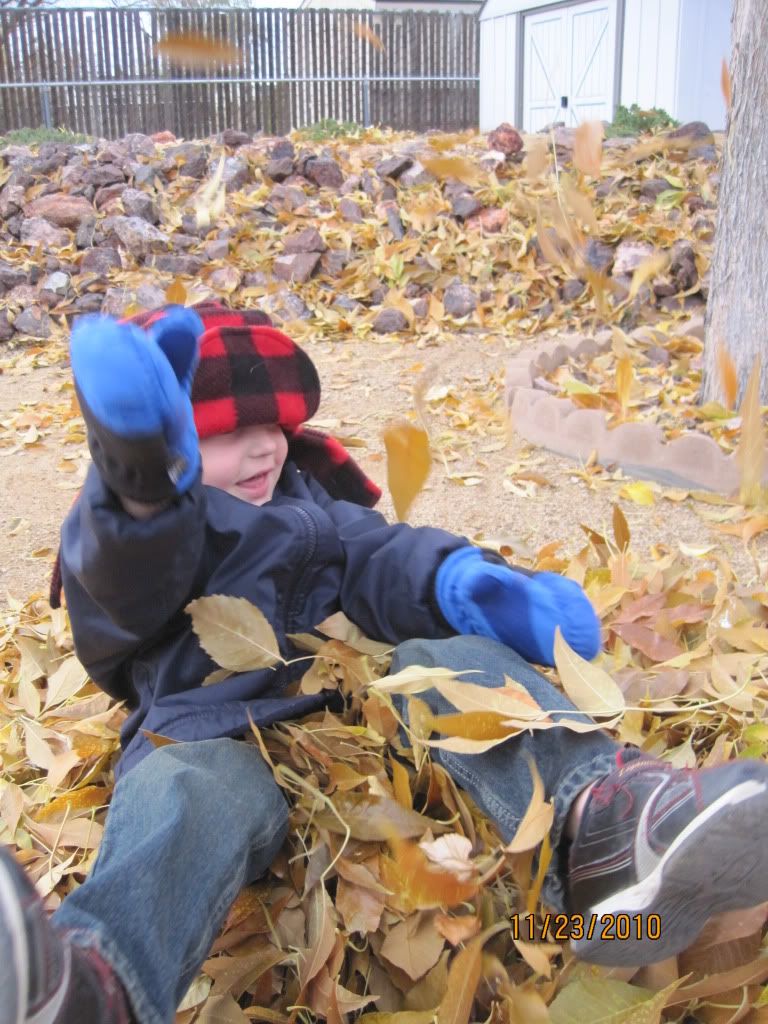 I am thinking of using the first picture for my Christmas Cards this year? What do you think?
I hope everyone has a great Thanksgiving!