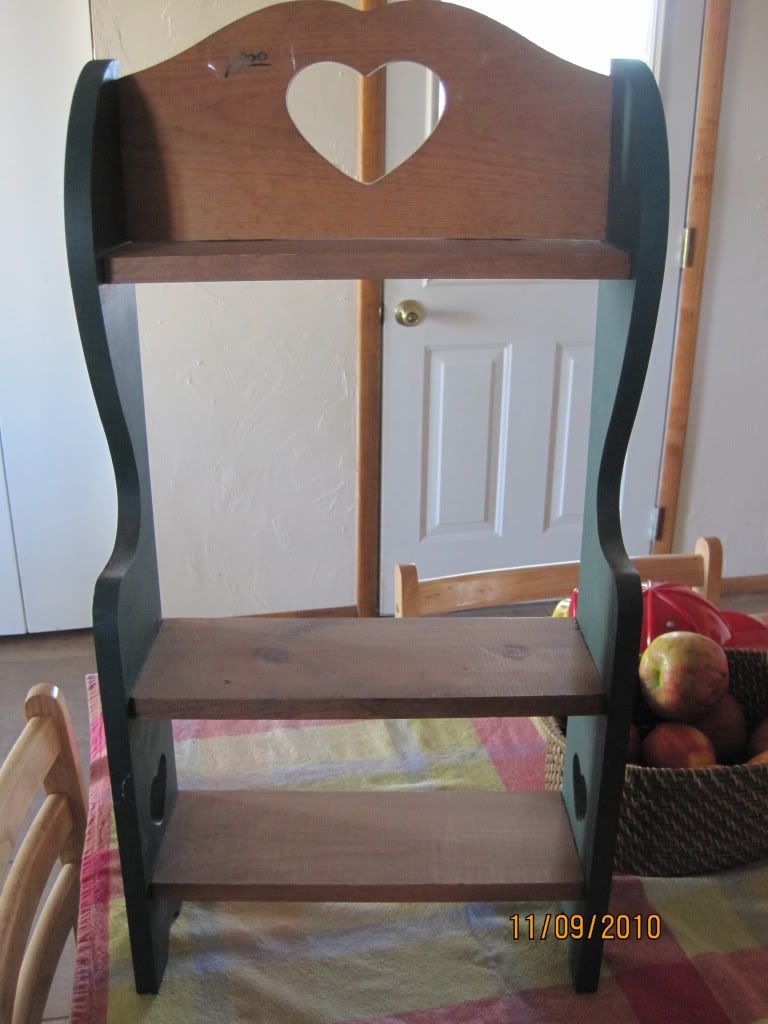 So I found this treasure at Stepping Stones today - a thrift store here in a Prescott Valley - for $12. I must have been in a crafty mood because my mind started spinning on what I could do with it. And believe it or not, it came out exactly how I envisioned it and I couldn't be happier!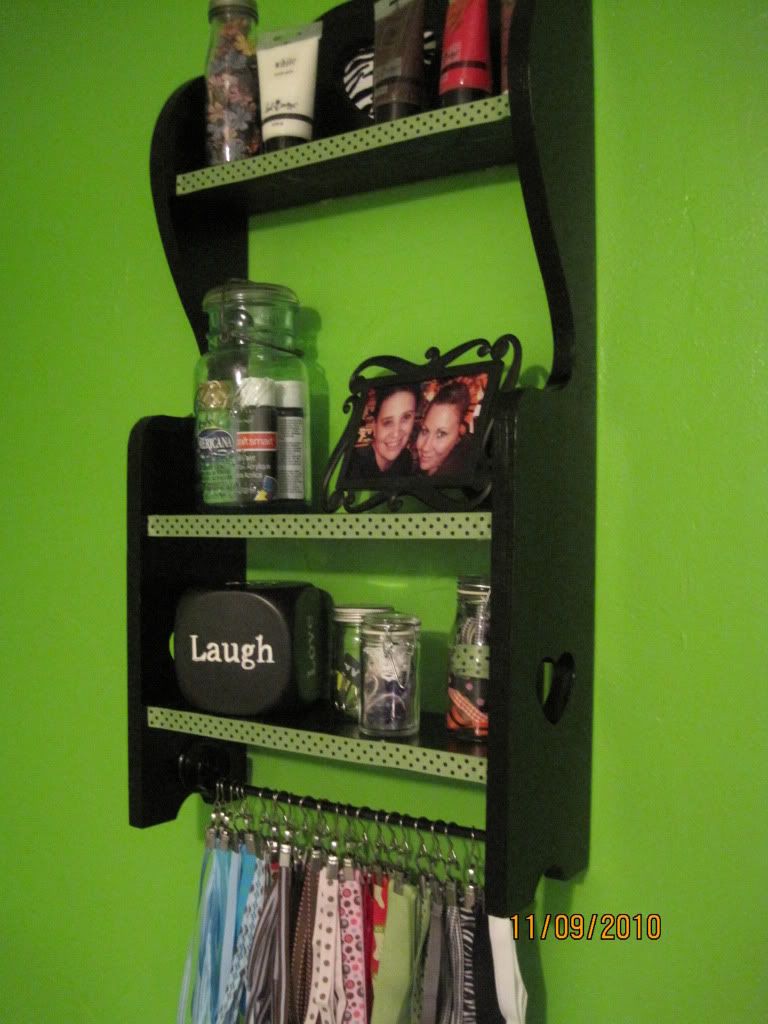 Isn't this the cutest!? It is now a homemade "clip it up" shelf for my ribbon!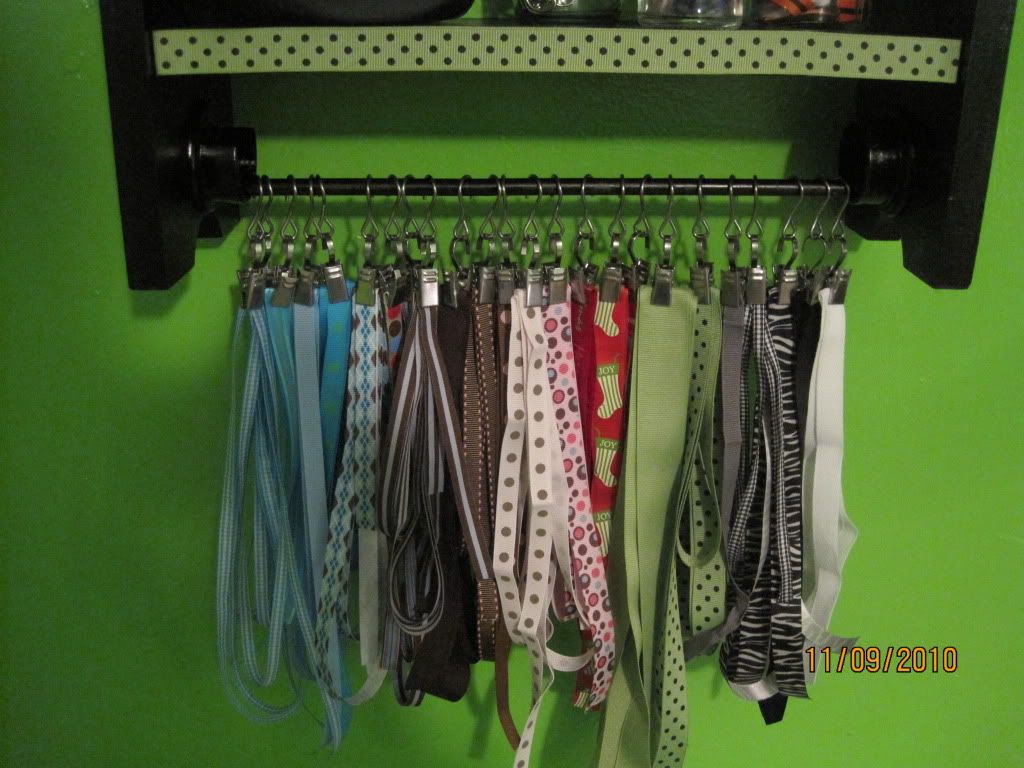 Renee's Clip it Up systems can run you in upwards of $50! This project cost me less than $20! I just painted it with black semi-gloss spray paint, added ribbon to the edges of the shelves with glue dots, screwed on closet rod attachments and a dowl rod - then painted those black too, and added swivel clips from IKEA. Voila! Homemade Clip it Up!