I am on a roll with this repurposing thing! I just walk through a thrift store and let my mind whirl about what I can do with stuff I find. This was a - not so loved anymore - spice rack that I had a vision

for - to turn it into acrylic paint storage. Here it is: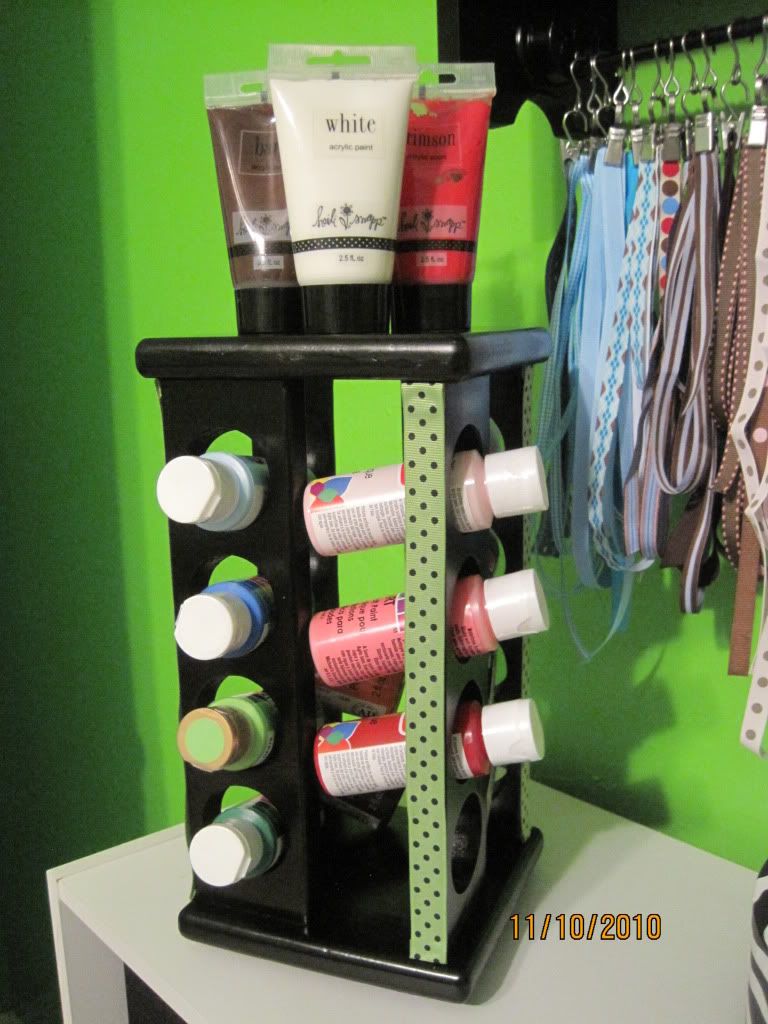 Again, I love how it turned out! I just need to put the color of the paints on the top of the bottles. Most of my paints are the same company and they don't put the "flavor" on top. This matches my shelf perfectly and is a great addition to my room.
I had to sand this down a little bit as there was some finish on it. Then I spray painted it with the same semi-gloss black paint and added the same ribbon. Total cost - $4.
I am on the lookout for a old cassette tape holder - preferably small - to repurpose for ink pad storage if anyone has one that you don't need.