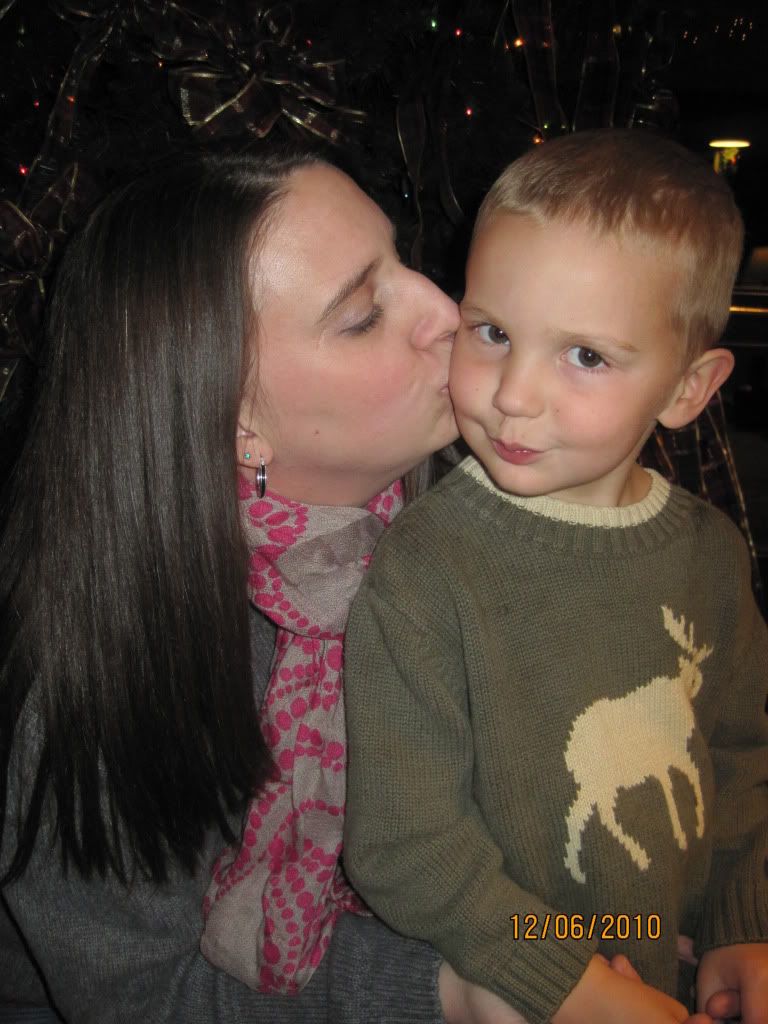 Rowdy, Grandma White, and I traveled to Williams, AZ to ride on the Polar Express. This is the second time we have done this and I think it's a new tradition! We just love getting in our pajamas and listening to the story of the Polar Express as we ride the rails to the North Pole.
Before we hopped on board the train, my Mom took some pics of Rowdy and I in front of the fireplace at the Depot Hotel where we stayed the night. These two pics will be our annual Christmas card. I love how they turned out!
I also took a nice pic of Grandma White and the boy together!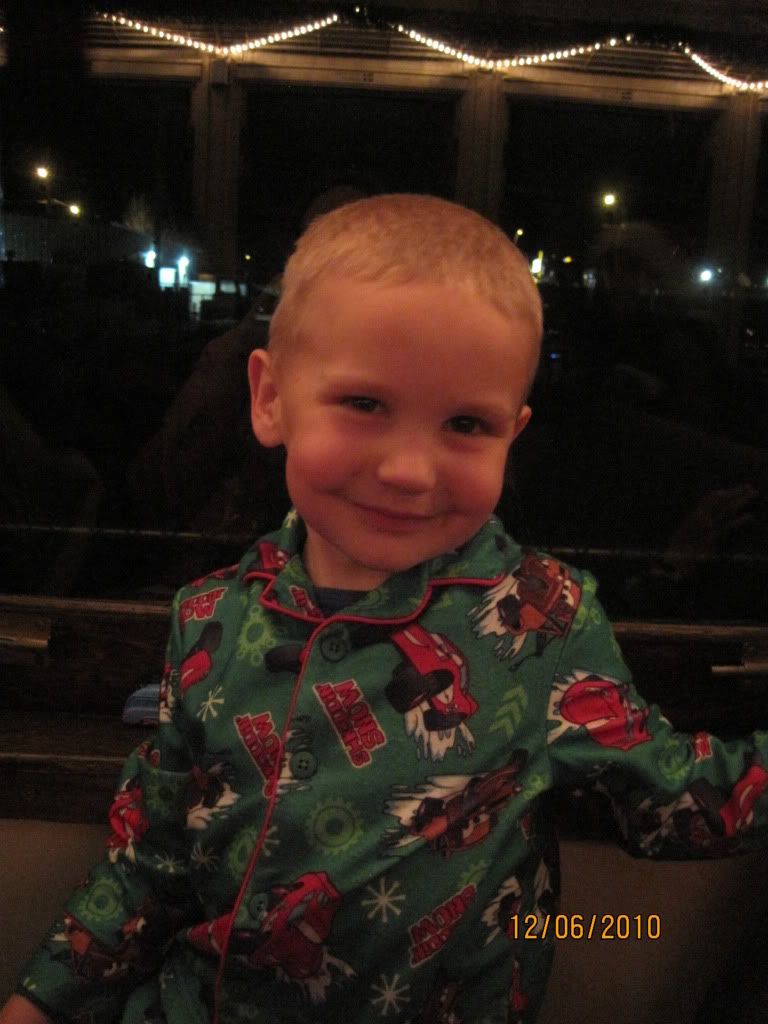 After dinner, we hopped aboard the Polar Express and away we went - "To the North Pole, of course!".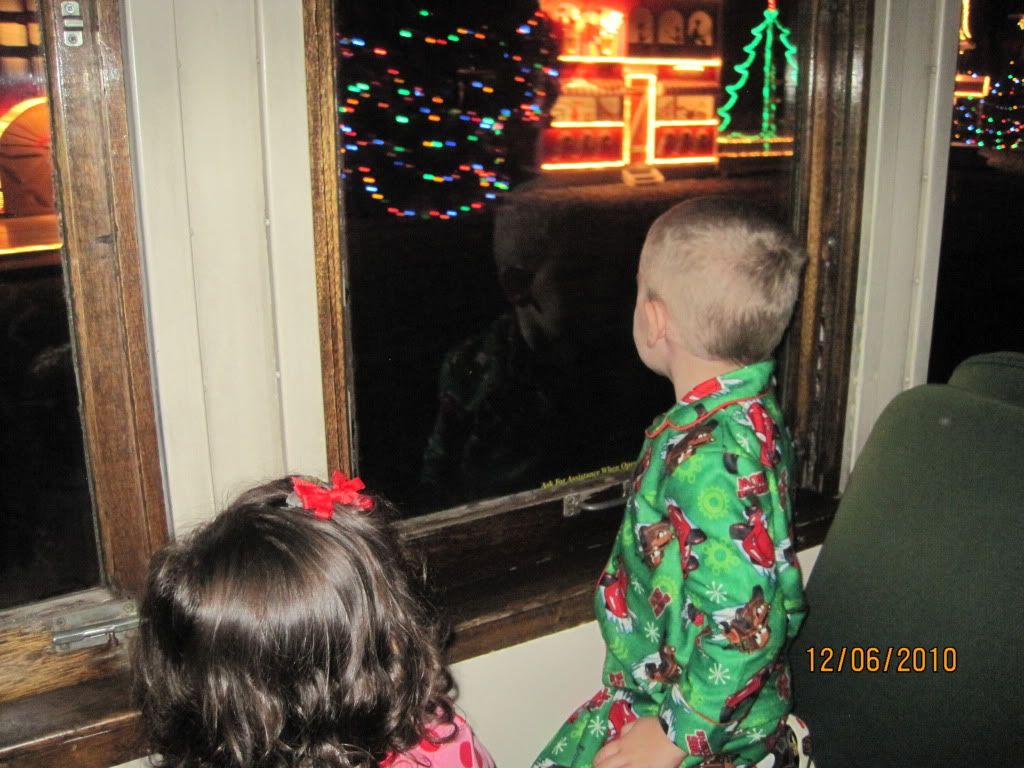 After hot chocolate and cookies made by Mrs. Claus, the North Pole was in sight! All the kids jumped to our side of the train to catch of a glimpse of the big guy and his elves.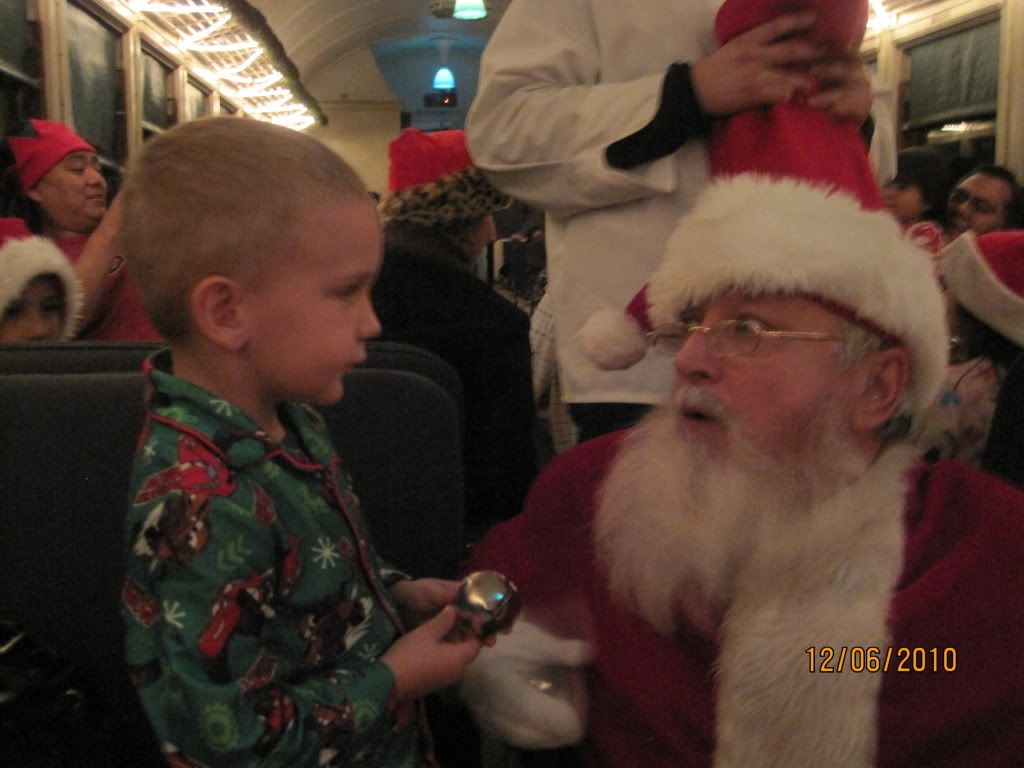 Santa hopped on board with us and rode back to Williams. During the trip back, he talked to every child and gave them a special bell - Mommy and Grandma got one too. Thanks Santa!

The trip back was full of "Jingle Bells" and "Rudolf the Red Nosed Reindeer". We all sang Christmas carols together.
Another great trip aboard the Polar Express! Christmas cards have been ordered and will be coming your way in the next week!