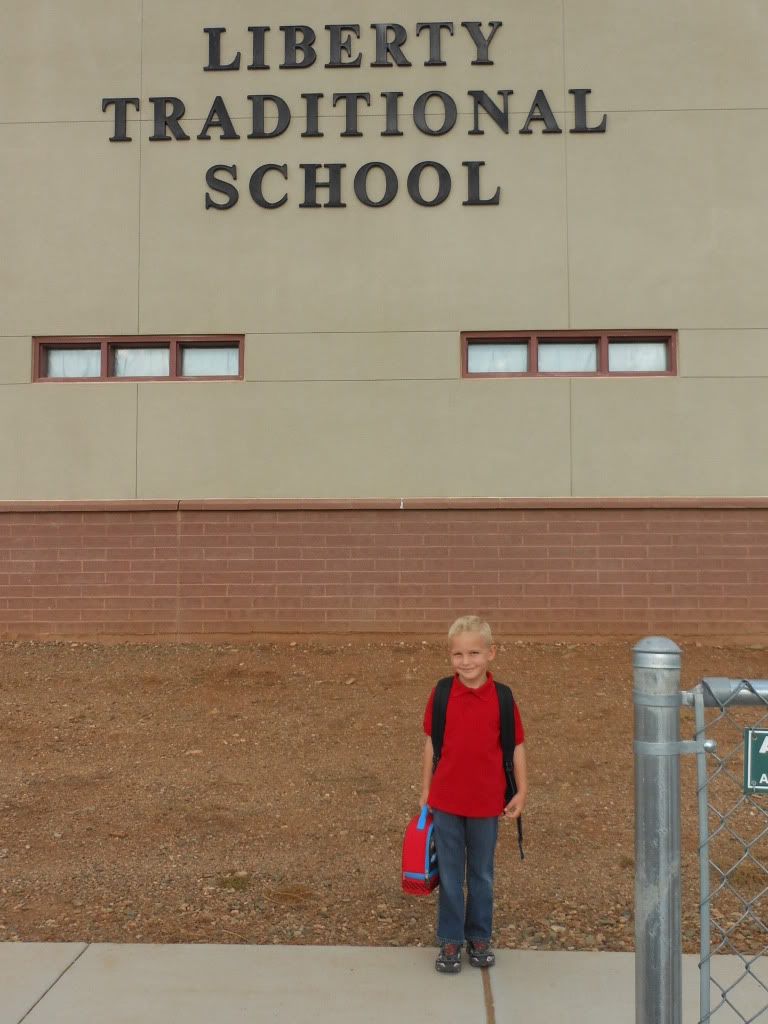 What happened to my baby?? When did he get old enough to start school? I just wasn't sure how I was going to handle this day but I made it through without too many water works (yep, I'm lying). Rowdy on the other hand was A-Ok and handled it like a pro. And oh my gorsh was he just the cutest little Kindergartner you ever did see?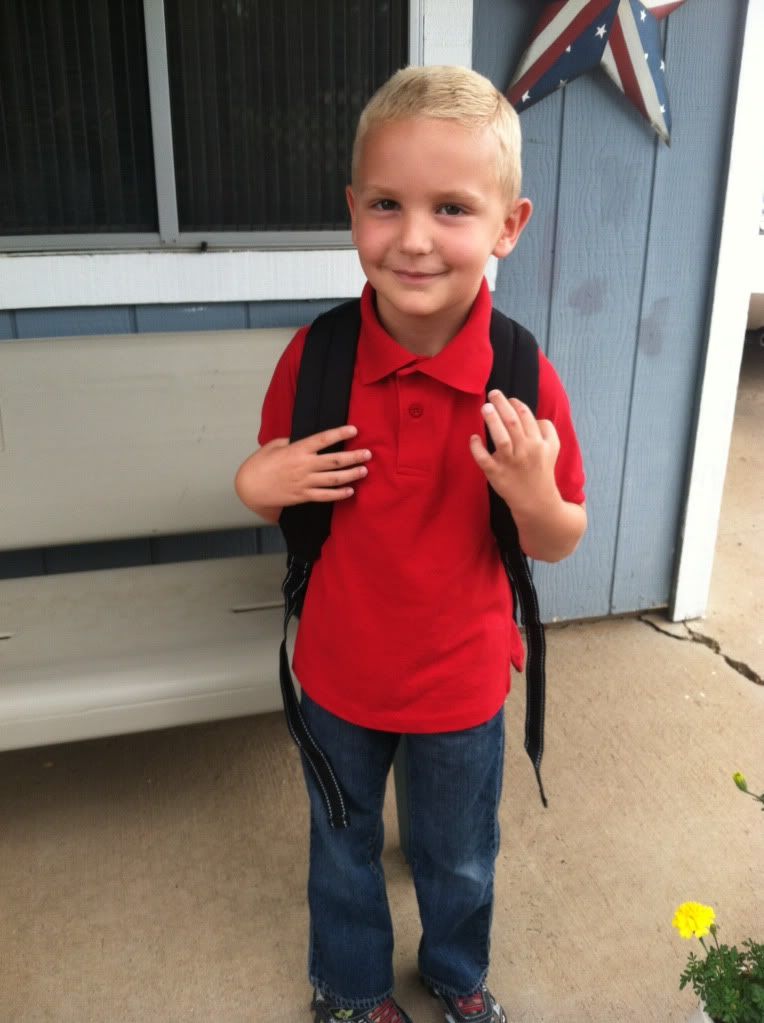 Rowdy is going to Liberty Traditional School so they have uniforms - YAY! He has a choice of red, white, or blue polos to wear. He chose red for his first day. And he combed his hair! I was so proud.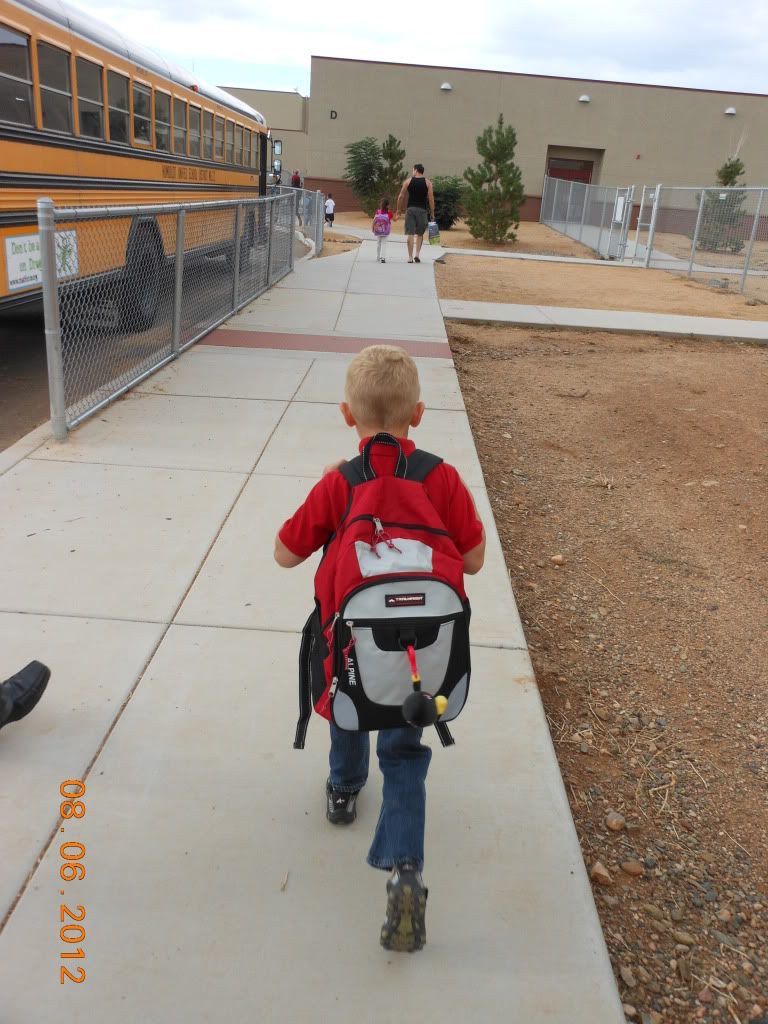 Mommy and Daddy walked him into his new classroom. Rowdy was keepin' it real by sportin' some Angry Bird swag off his new big boy backpack. Gotta show a little flare, right?!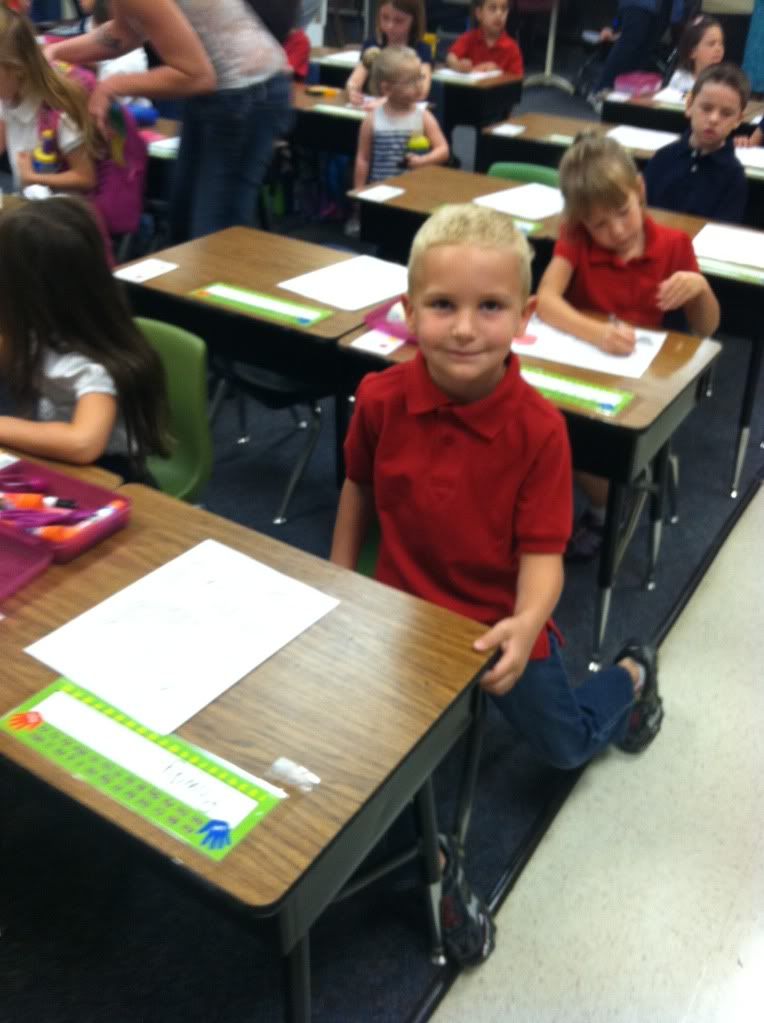 A desk right at the front of the classroom!? That is always the spot I say to pick first. It shows you are confident and you will never miss what the teacher said (and you can't get away with anything either, lol!). So I was happy when I saw this was his assigned seat.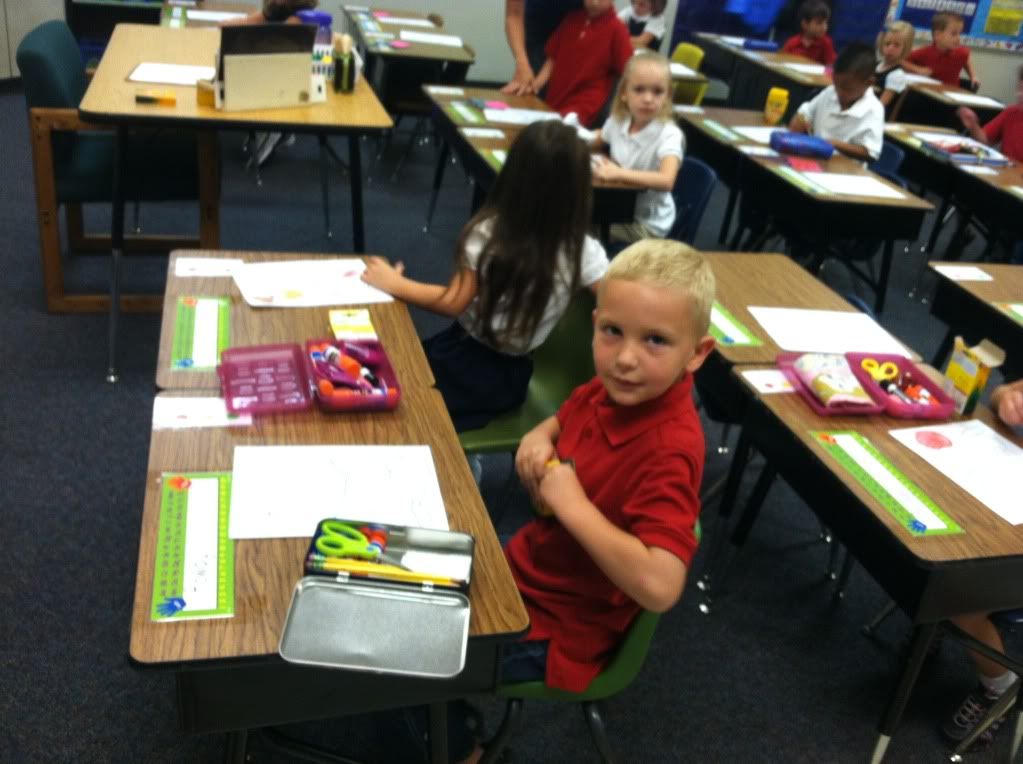 Rowdy gets to work right away on a picture he has to color. He pulls out his shiny new Spiderman pencil box and gets his brand new pointy crayons out and gets to work right away. As you can see the girls are already gossiping about how cute the blonde boy is. That's my boy.
I give him about 30 more kisses and a few "omg I can't believe this is happening" and tell him I love him and to have a good day. I slowly, very slowly, back away getting ready to leave but I have to get a few more shots of my baby at his desk, in his classroom, on his first day of Kindergarten. *sniff* Here I go again!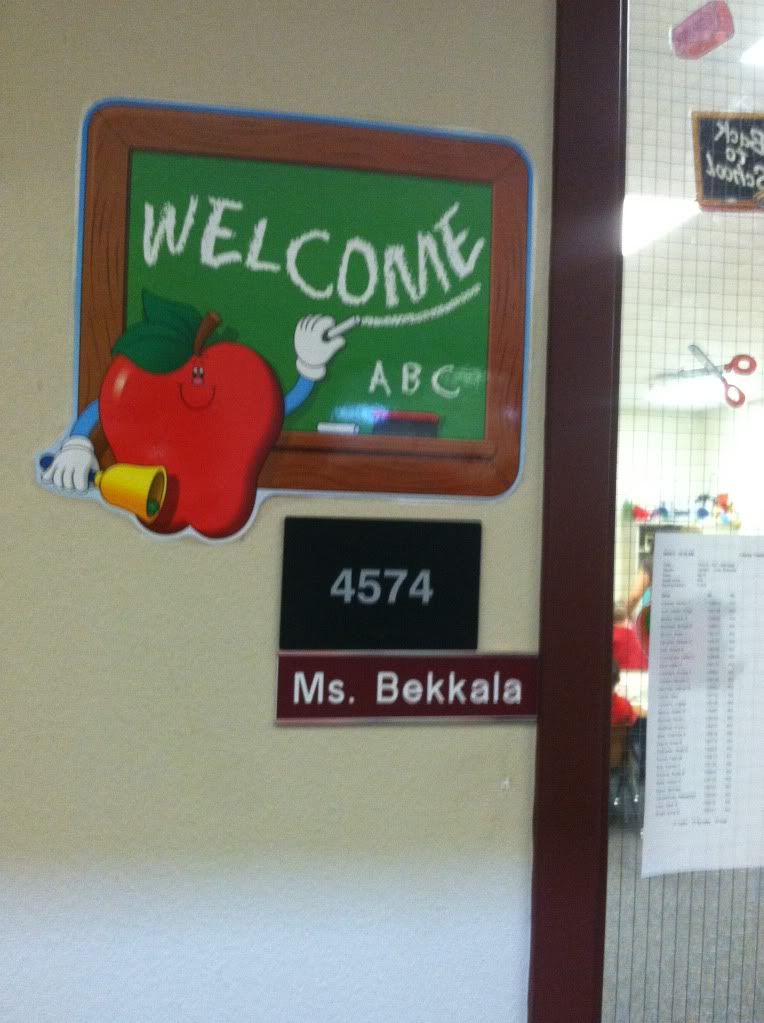 One more picture on the way out the door, one more peek into the window, and I made my way to my car. That's when I broke down and cried my heart out. My baby started Kindergarten? How did I let this happen? Oh well, I will be fine...eventually. And this little guy.........
Was A-Ok.
A successful first day of school for a proud Mommy and her little baby boy.