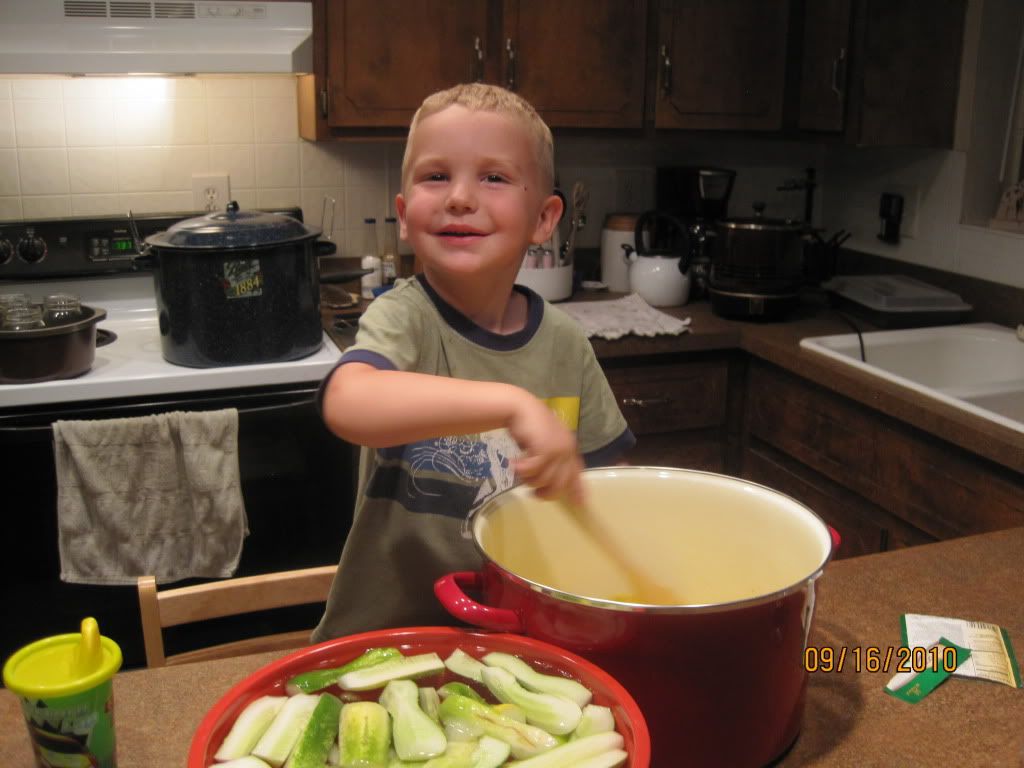 The cucumber plant was not doing well so it was time to pick off the cukes we had grown. They weren't the greatest cukes this year so I decided to try my hand at dill pickles this time. I used Mrs. Wages Kosher Dill Pickle mix and Rowdy and I added cloves of garlic to the jars for an added zing! Since the sweet pickles turned out a little mushy (but still pretty tasty) I let the cukes soak in ice water for about 3 hours (this is supposed to help the pickles stay crisp).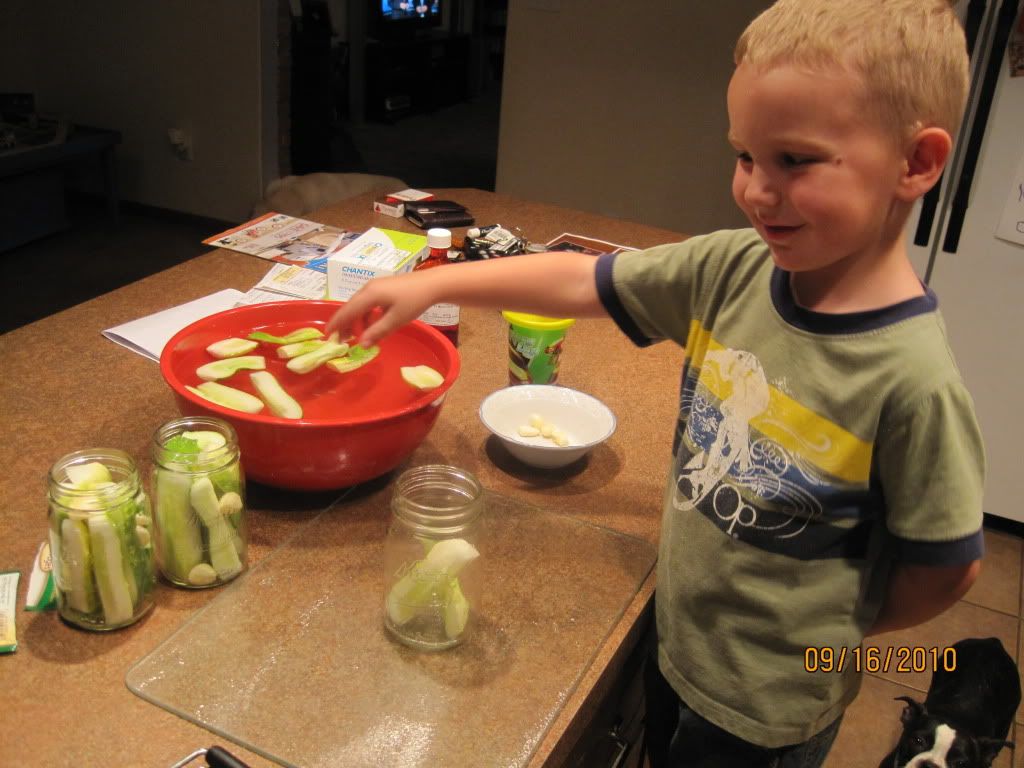 Rowdy did a great job as my "dill pickle helper". He learned how to take a head of garlic apart and how to take the skin off. He helped put the pickles in the jars and he added the garlic too! Zoey even supervised!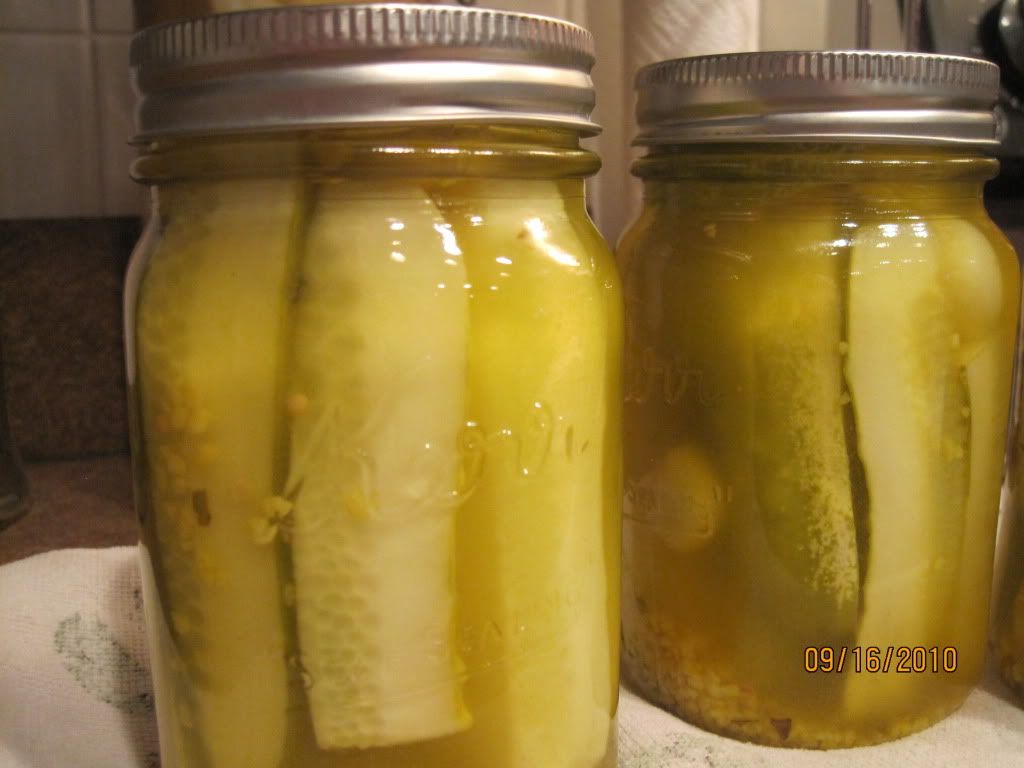 I can't wait to try these! They look so yummy! But alas, we will have to wait at least a month as they have to sit for awhile. But it will be worth the wait. And if not, who cares, it was just really nice to can with Rowdy! He is so much fun in the kitchen!