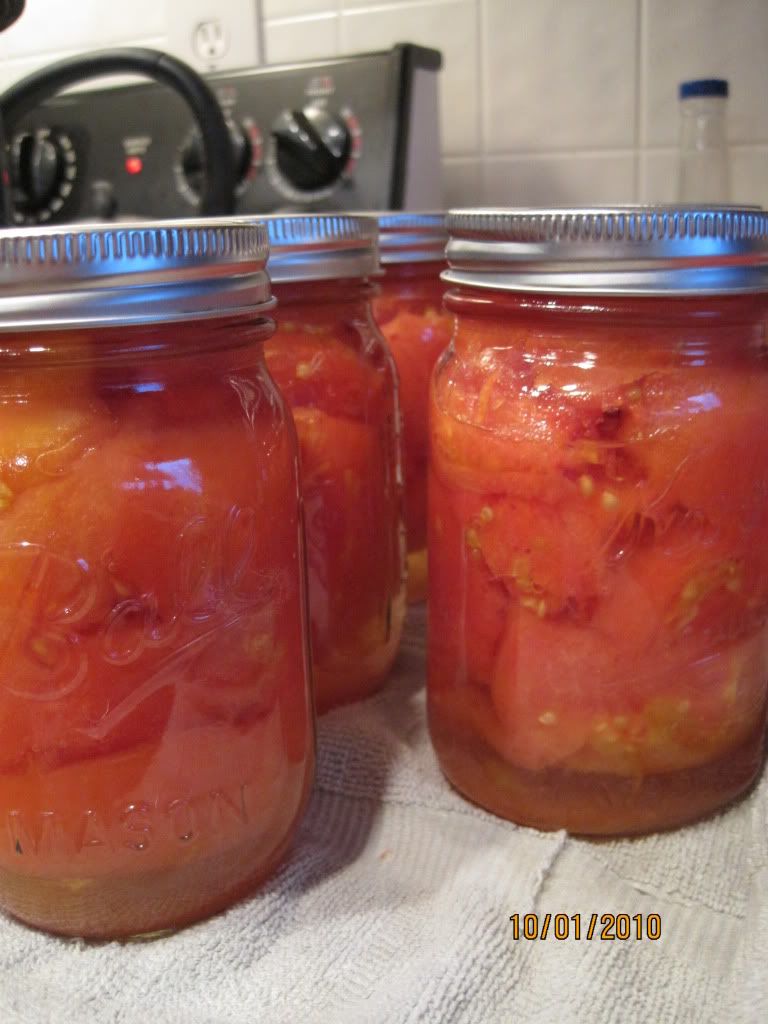 Here is the last of Mom's tomato harvest (I think). I have been staring at that bag of tomatos in my fridge my Mom gave me trying to decide what to do with them. Should I make more yummy sauce (which I cracked open the other night and made sketti - yummy!), roast them (did that already), dehydrate them (yep that too)?
So I finally fired up the canner and texted Mom - "come on over!". She brought more and we got to work peeling and coring (not so fun for Mom really). I quartered them, canned them in their own juice, and got 6 pints plus one quart of tomatos. Not bad really. They will be great for chili, sauce, or in stuffed peppers.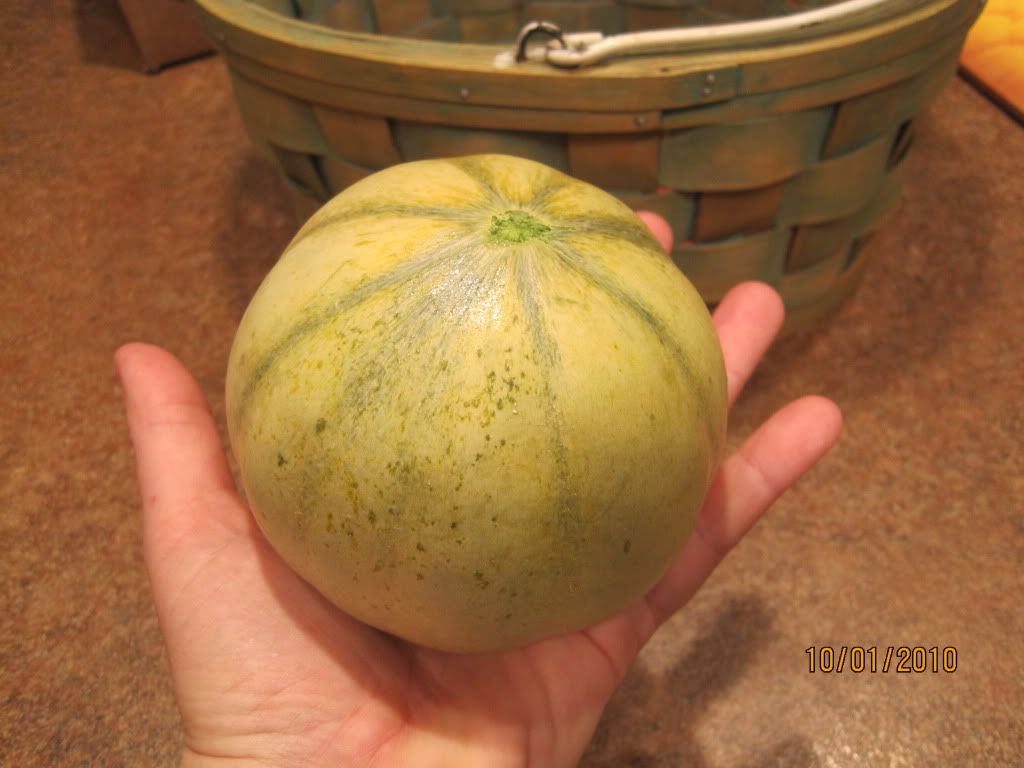 Mom also brought over some more cantaloupe from her garden. These little guys are cute and from what I hear quite tasty (of course you won't see me eat one). They are the perfect size for Rowdy, which he had with his orange themed lunch today (that would be mac & cheese, carrots, and cantaloupe).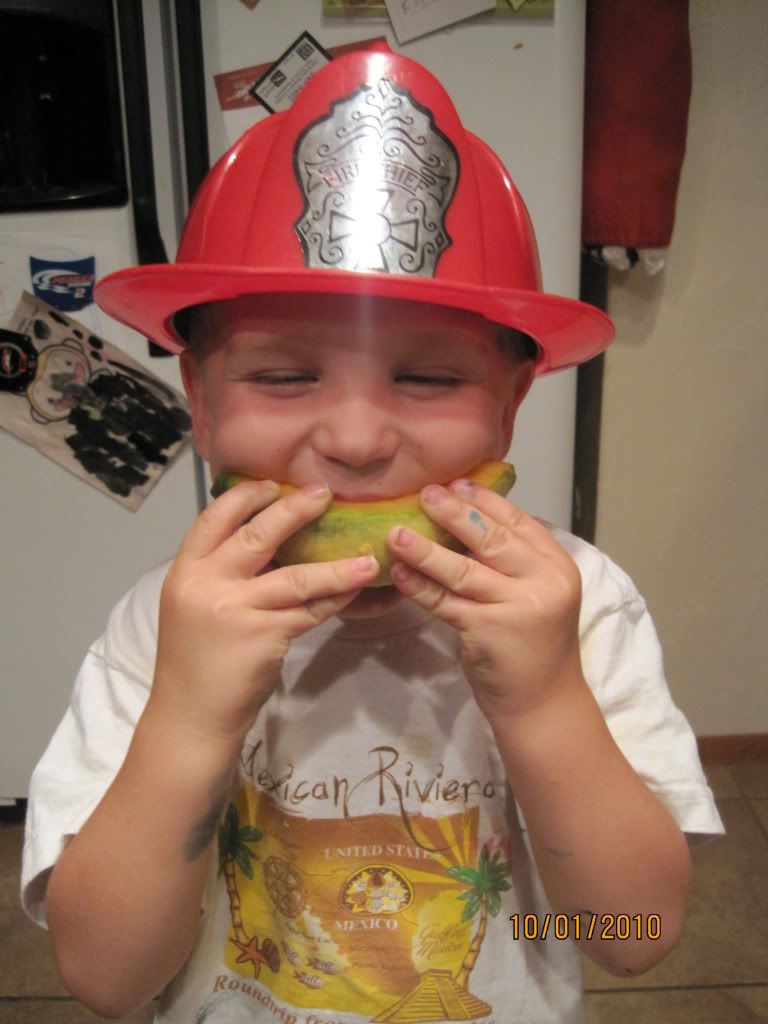 Speaking of gardens, I think I am getting down to the end of mine. I picked the only red pepper I had this year! And look at those pathetic tomatos! Oh well, I just sliced up the pepper and it will be frozen with other green peppers for fajitas.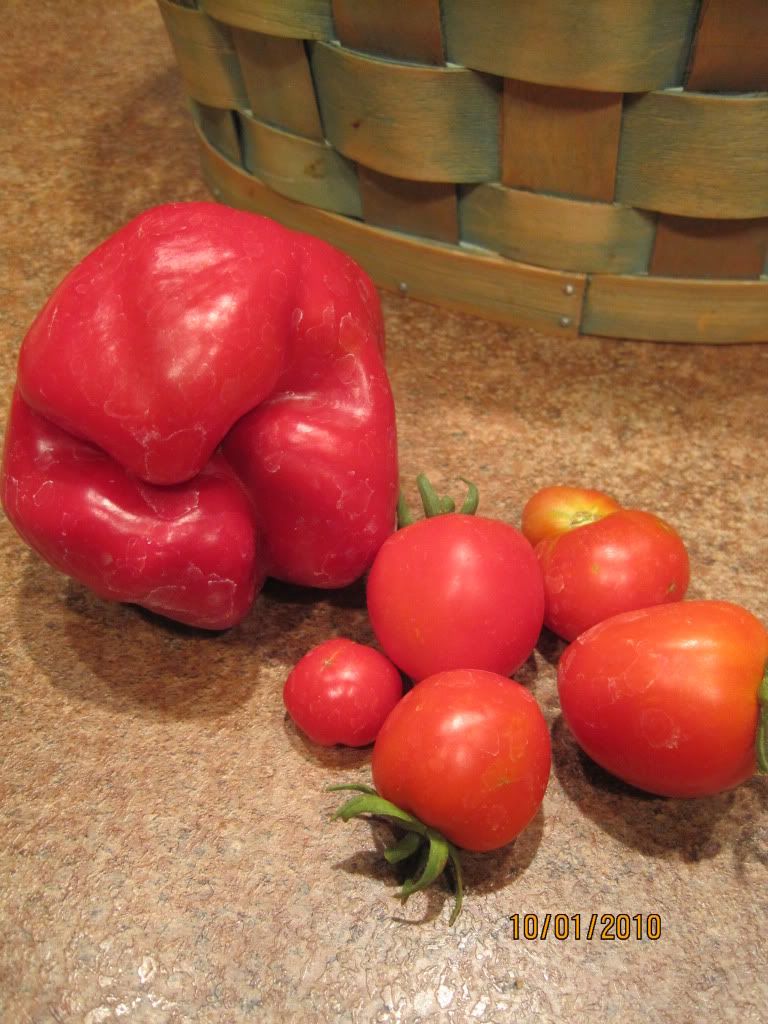 I was able to get some good tomatos this year from my garden. I just dehydrated those and put them in a jar. I can use these for pizza toppings, soups, etc.
And lastly (since I did put "stuff" in my title), I stayed home with Rowdy today as he is a little under the weather. Good 'old virus again. Poor little guy. He took it easy most of the day and I found him playing with his Thomas Vtech Computer alot. This is a nice suprise as he is enjoying working on his letters!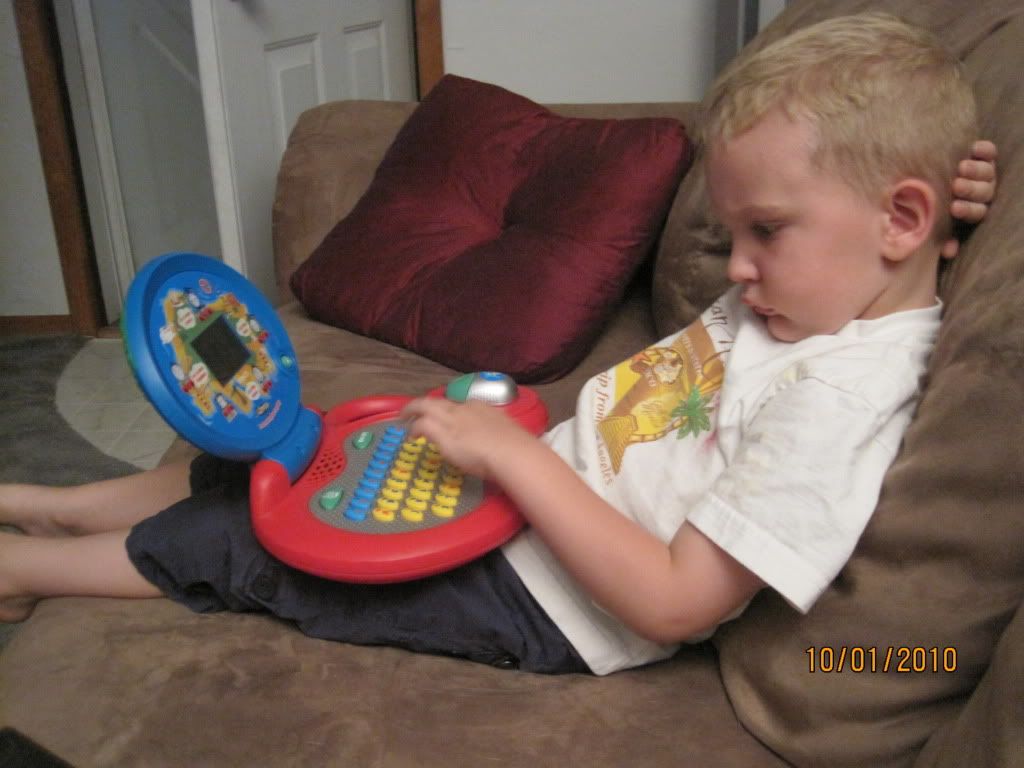 You can hear him in the other room. For instance, the computer will say, "J is for Jar" and he will say, "and jelly and jam"! My kid is a genius. But what do you expect, he takes after his Mom, right?