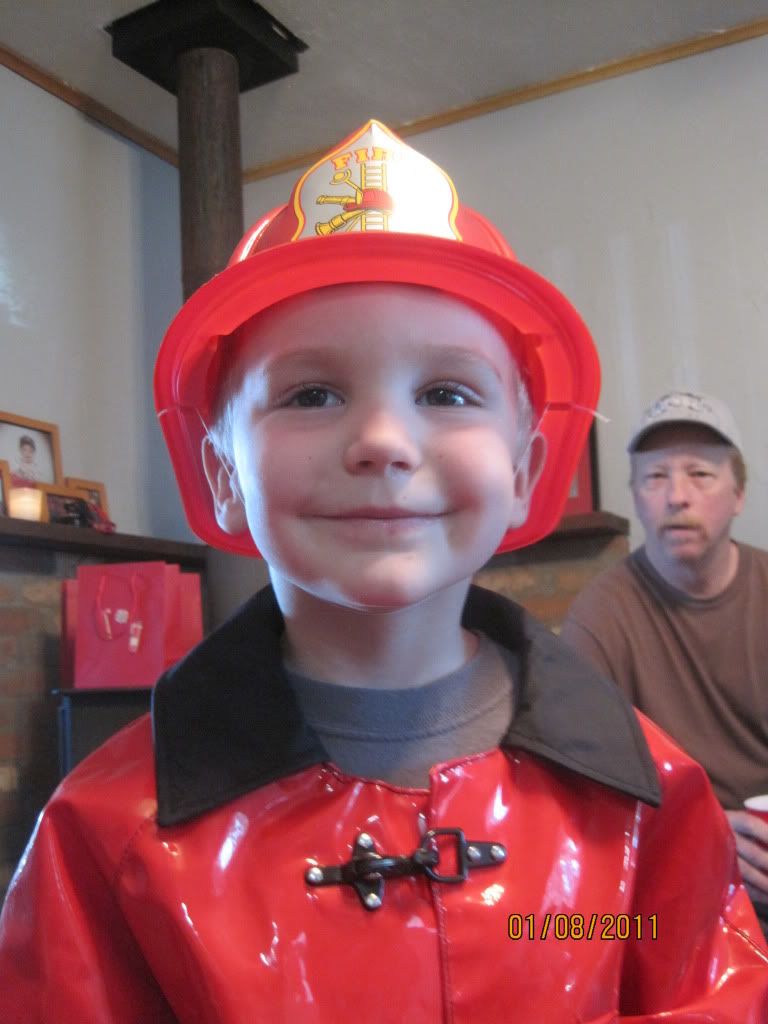 Sorry I haven't blogged since Christmas. Life always seems to get in the way, but that's ok. Because it's a good life!
Rowdy's 4th birthday party was a hit and the kids had fun playing with all the new toys and pin the ladder on the firetruck (thanks Pam!). Everyone was a winner of the game and got goodie bags filled with m&m's, kisses, play dough, stickers, card games, and a fireman's hat.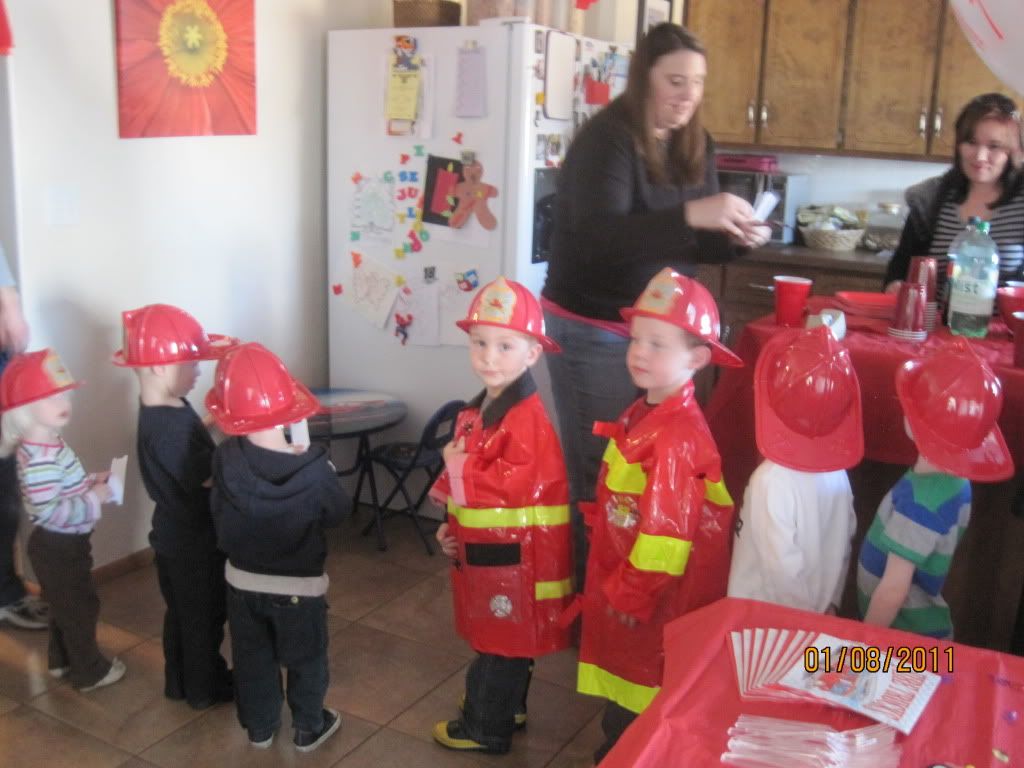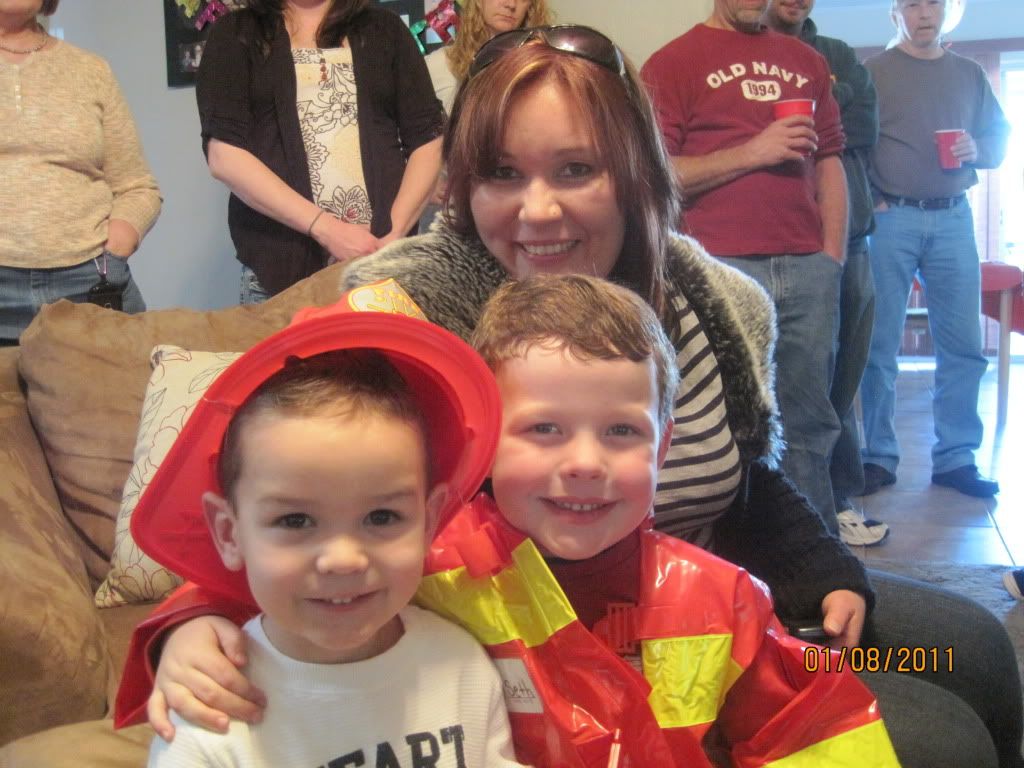 James and Seth with James' Mom, Debbie
Rowdy got a lot of cool toys including a nerf tommy gun (that went to Dad's!), carwash, games, Cars Vtech computer, lots of firetruck stuff, and the biggest remote control firetruck you have ever seen, courtesy of Papa!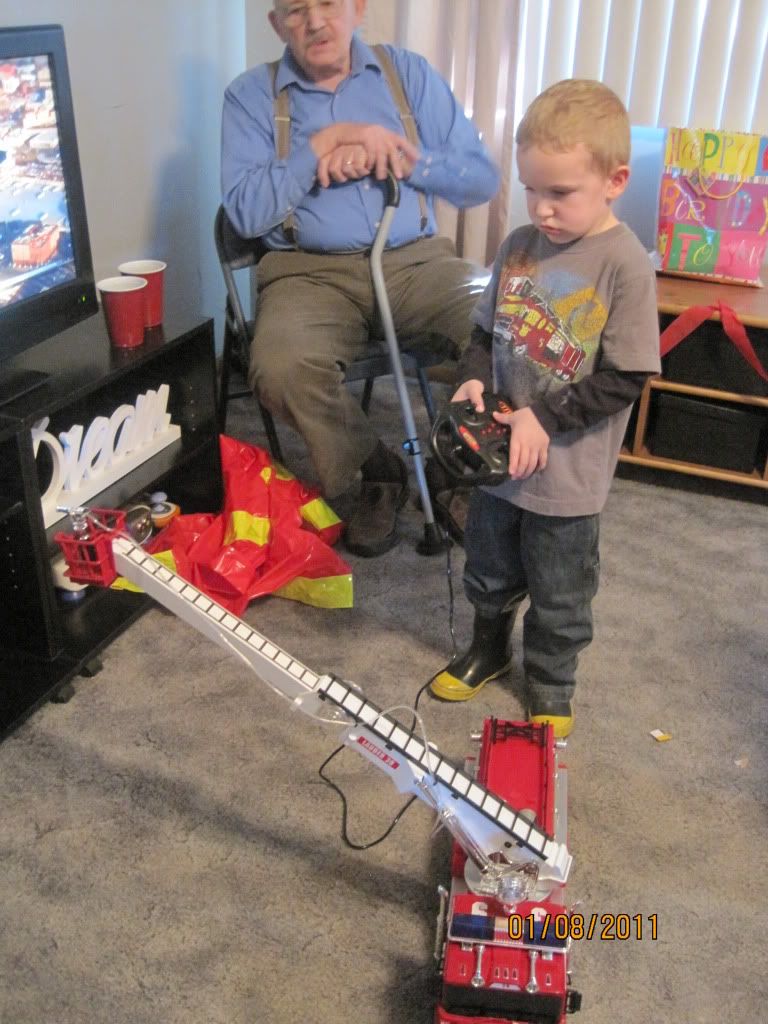 For the third year in a row, Deb at the PV Safeway made Rowdy's birthday cake. She always does such a great job. This year it was a firetruck cupcake cake.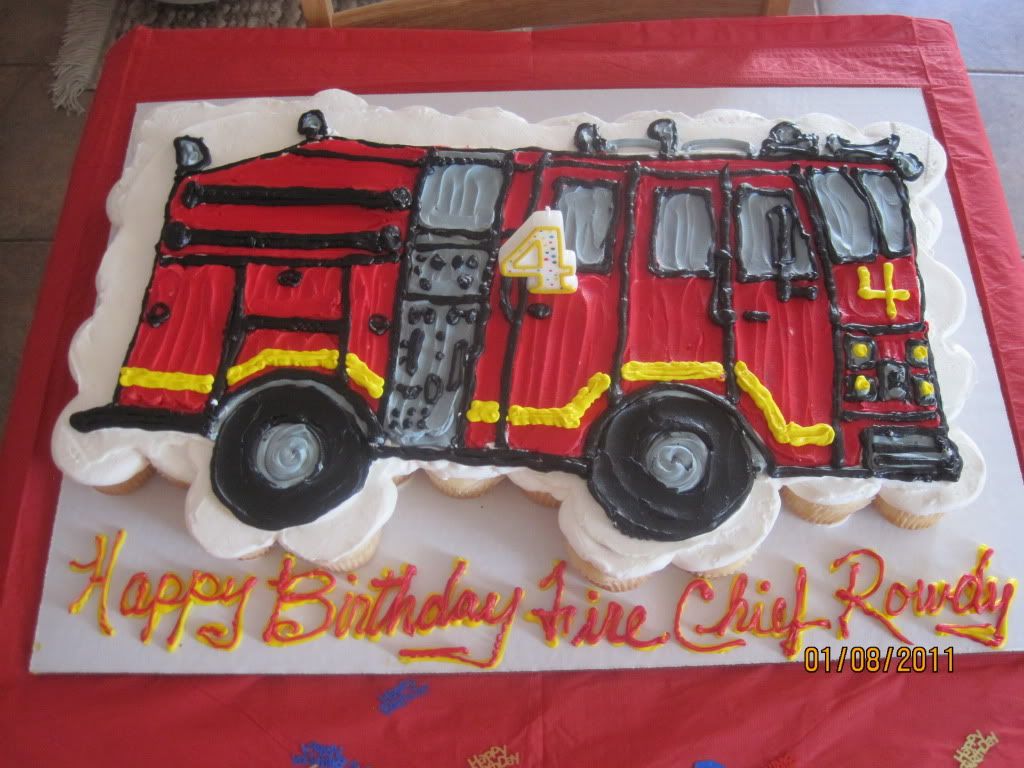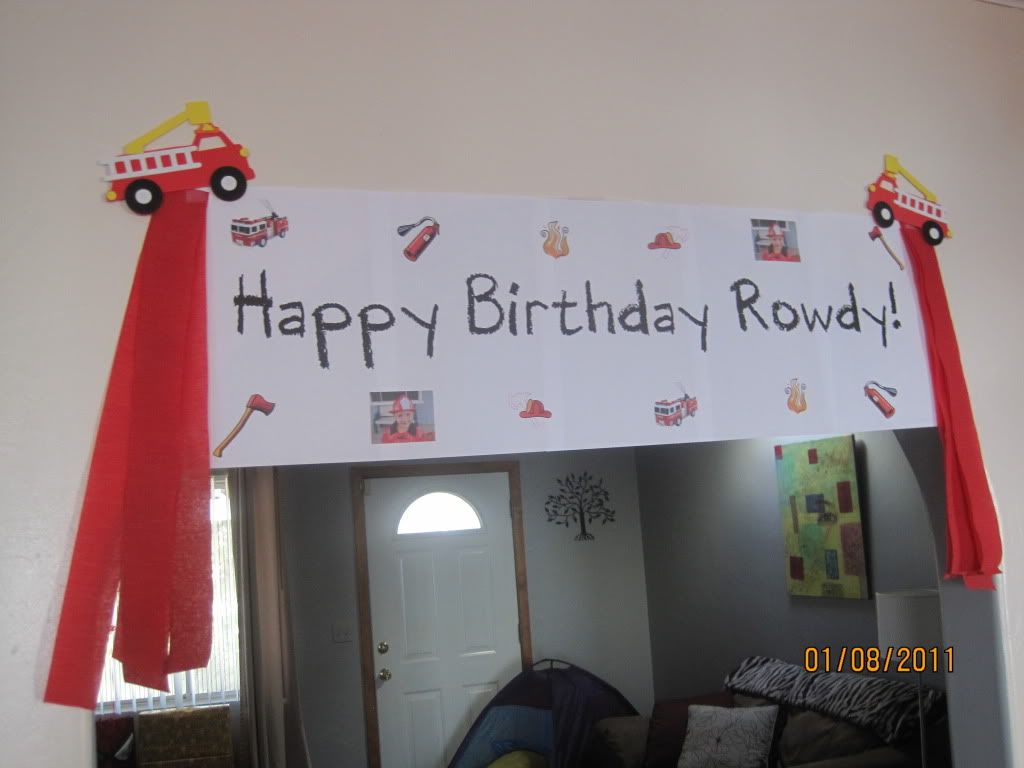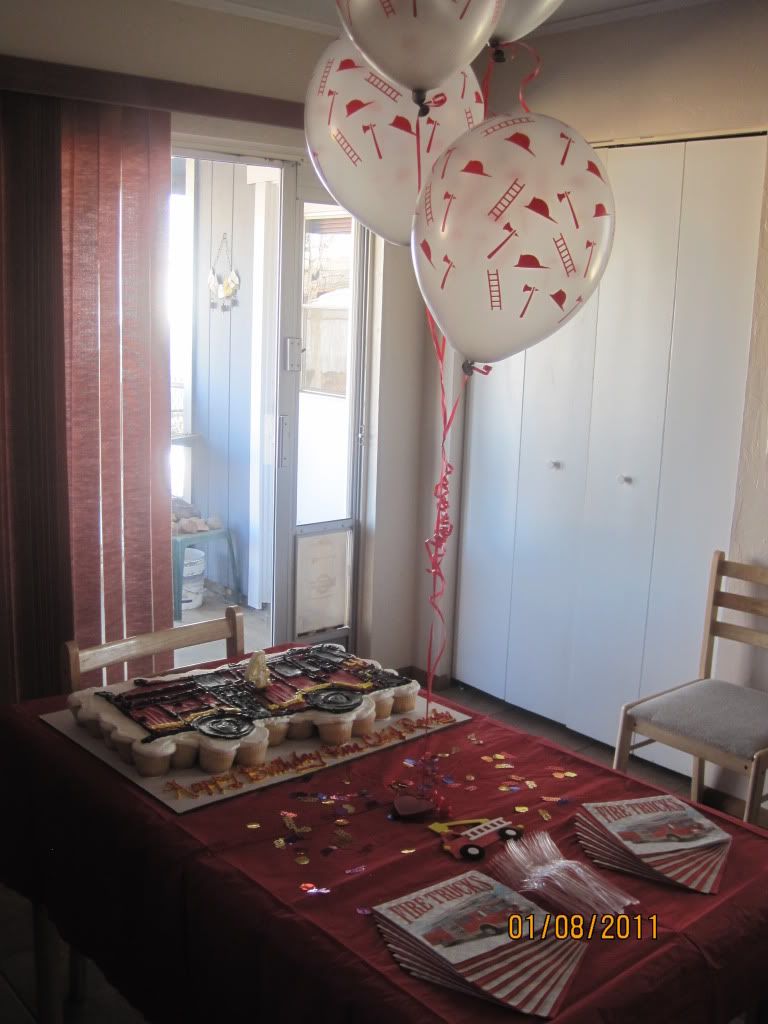 Everyone enjoyed the cake!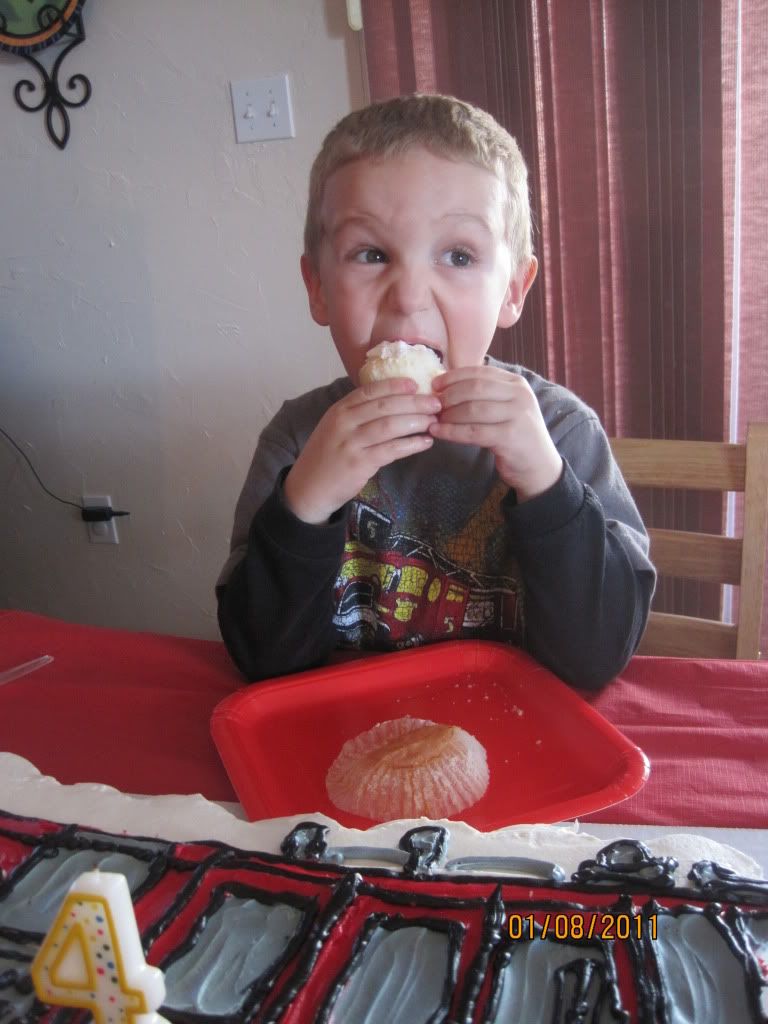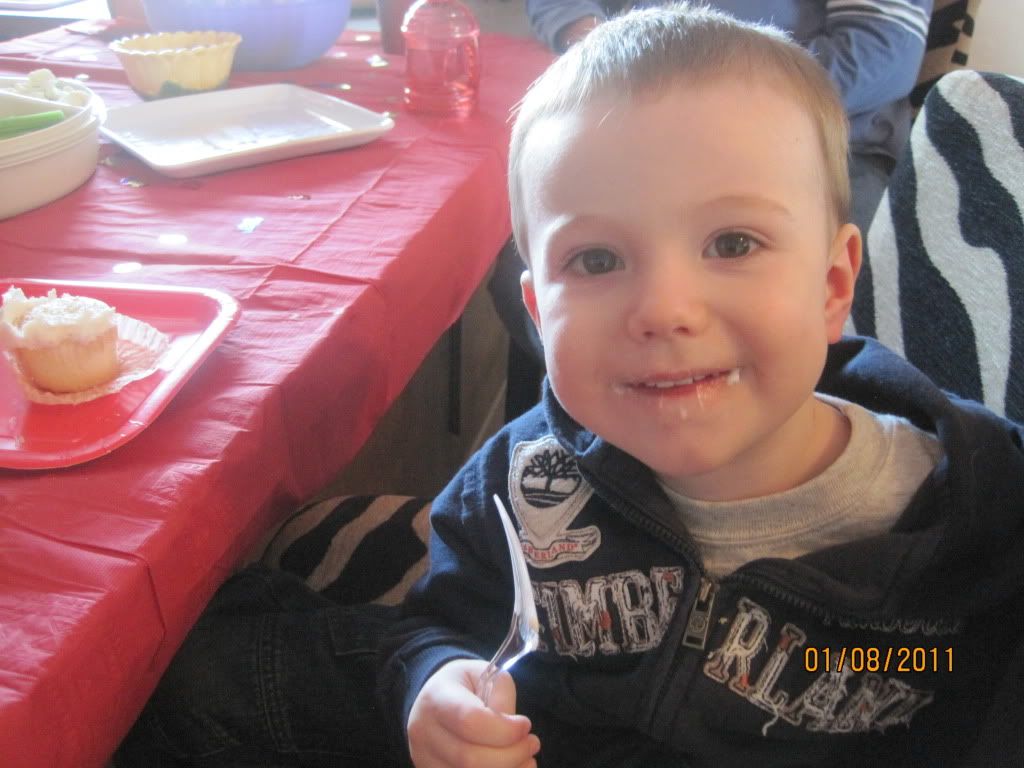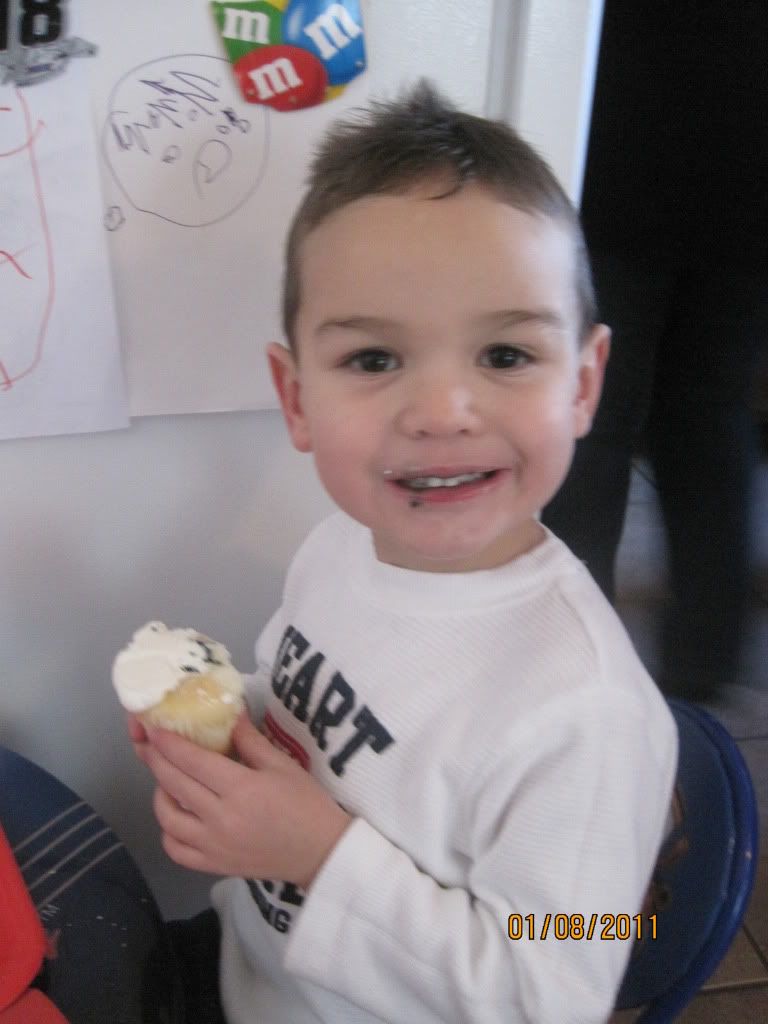 I always have so much fun planning Rowdy's Birthday parties every year! I am already brainstorming next years!